Microsoft's SVG talk a prelude to IE support?
Reach for your shades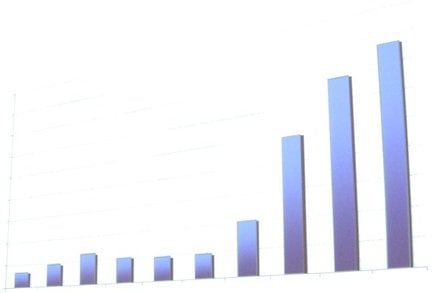 Microsoft is making positive noises on SVG, raising the possibility it wiil support the 2D graphics specification in Internet Explorer.
The company has said that since joining the World Wide Web Consortium's (W3C's) SVG working group in January, it has been working on ironing out ambiguities in the spec.
The IE team highlighted pointer event and clip paths, CSS selectors and stroked dasharray and DOM and rendering as potential problems, saying the goal is for a spec that lets web developers "write SVG once and know that it will be interoperable across browsers."
Senior program manager Patrick Dengler blogged: "the future of SVG is bright."
Dengler said he'd been a "little hesitant" to get guidance and clarity on the items that Microsoft found to be ambiguous in SVG, but he wrote the positive response has been overwhelming.
"Of course we are not the only members raising these issues, but we are happy to be a part of the process," Dengler wrote.
There were no further details from Dengler on Microsoft's plans for SVG in IE, but work on the follow on to version 8, IE 9, is already well underway inside Microsoft. The company's already talked up performance and is expected to use its MIX conference in Las Vegas, California, next month to provide more details about the browser.
Microsoft told The Reg in 2008, the reason SVG didn't make it in IE 8 along with other W3C standards was because it wanted to do a "good job" on the implementation with lots of tests.
IE general manager Dean Hachamovitch told us: "I think it's important to not just do SVG but have complete tests so SVG works the way developers want it to".
Meanwhile, browser and search rival Google has been, er, helping IE in its support for SVG. The SVG Web project, hosted on Google Code, is a JavaScript library that adds SVG 1.1 support to browsers that don't have native SVG support, such as IE.
Microsoft said in January it was joining the W3C SVG working group because it recognized vector graphics are an important component of the "next-generation web platform." The company said its decision to join was evidence of its commitment to participating in the standards process around that.
Bootnote
Windows veteran Mike Nash is leaving Microsoft for toaster warehouse Amazon to start work on its Kindle reader.
Nash is corporate vice president of Windows platform strategy responsible for business strategy, ecosystem engagement, consumer security, IE, and emerging markets at the Windows Business Group. He joined Microsoft nineteen years ago as a product manager working on Windows NT and occupied a number of positions, including heading up Windows security.
Nash is the latest Microsoft executive to leave WBG. The group was created in 2007 in a re-org following the launch of Windows Vista under Bill Veghte. Nash's fellow managers were vice presidents Michael Sievert and Joe Peterson and senior vice president Will Poole. Veghte left at the end of January, Sievert in February 2008, and Poole in April 2008.
News of Nash's exit broke here. A Microsoft spokesperson told The Reg Nash had made an impact in number of key roles with the company and that it appreciated his service. ®
Sponsored: Minds Mastering Machines - Call for papers now open