Fujitsu and Symantec tie-up storage bundling deal
Offering protection for storage and servers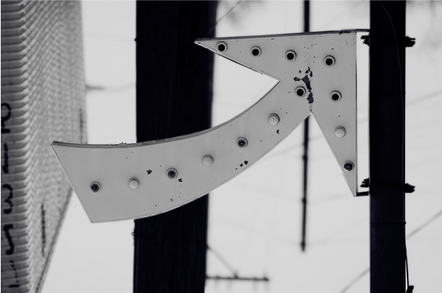 Fujitsu and Symantec are partnering to sell product bundles combining Fujitsu servers and storage with Symantec's data protection, security and volume management software.
The two will jointly identify and provide bundles integrating both of their products and services which they will sell to medium and large enterprises. Fujitsu will contribute its Primergy servers and Eternus storage arrays. Symantec will throw in the usual suspects of Backup Exec, Backup Exec System Recovery, Net Backup, Storage Foundation and Endpoint Protection.
The pair are calling this a global strategic partnership and will possibly do joint product development.
Fujitsu is currently extending its infrastructure business in global markets, developing unified global brands, product lines and services for server and storage infrastructures.
Symantec said it has alliances with key global partners, including the leading hardware vendors and systems integrators. There doesn't seem to be any special mark of favour to Fujitsu here, notwithstanding the global strategic partnership tag.
The main statement is this: "Fujitsu and Symantec will jointly identify and provide solutions integrating both companies' products and services."
Provide does not necessarily mean sell and, if Symantec did start selling Fujitsu hardware it would most likely piss off its other server and storage hardware supplier relationships. A spokesperson for Symantec said his understanding: "Was that Symentec would not be selling any hardware."
There is no mention of money changing hands so the net of all this is that Symantec has an enhanced channel relationship with Fujitsu for the supply of its products and services integrated with and sold by Fujitsu to its customers.
Fujitsu is making great strides to craft a global brand structure and unify its activities under a single Fujitsu brand following its buy out of the Siemens inerest in Fujitsu Siemens Computers. This announcement follows closely behind a previous one about deduplication being added to the Eternus CS arrays, the ones previously known as FSC's CentricStor virtual tape libraries. Primergy was the FSC server brand and is becoming the Fujitsu server brand.
In the UK Fujitsu is negotiating with its workforce and ACAS to avoid a strike. ®
Sponsored: Minds Mastering Machines - Call for papers now open