Nas box maker pitches non-network, still attached storage
Plug 8TB straight into your PC
Nas specialist Promise has introduced an 8TB storage box designed to connected not to a network but directly to a Mac, Windows PC or Linux box.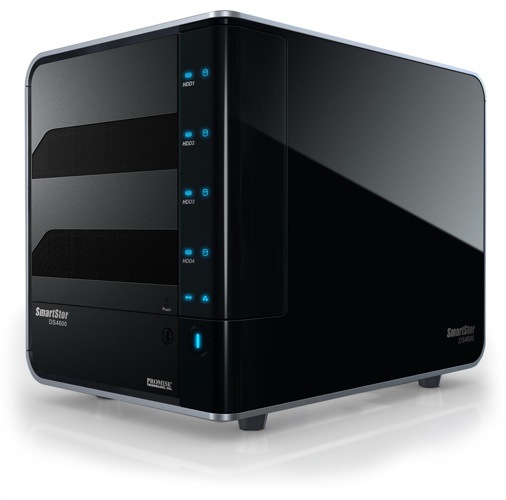 Promise's SmartStor DS4600: Looks like a Nas box, but isn't
The SmartStor DS4600 contains four 2TB hard drives which can be configured in Raid 1 or 5. The former keeps a copy of the first two drives on the second pair, lowering the overall available capacity, but preventing data loss if a drive goes down.
Raid 5 writes files across all the drives, along with so-called 'parity' data - information that can be used to restore damaged files. A Raid 5 array can operate if one drive goes down and rebuild the missing content on the replacement drive.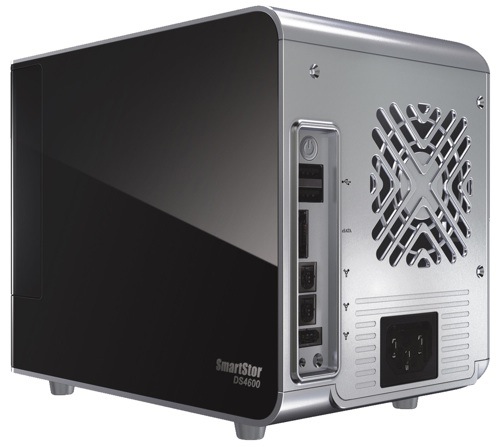 8TB plugged straight into your PC
The DS4600 is fitted with one USB 2.0, one eSata and three Firewire ports. Promise bundles Windows auto-backup software, and said the unit is fully compatible with Mac OS X's Time Machine feature.
Available now, the Promise SmartStor DS4600 costs £445. It comes with a two-year warranty. ®
Sponsored: Minds Mastering Machines - Call for papers now open