Sun shops unnerved by Oracle Alpha man
The Larry Factor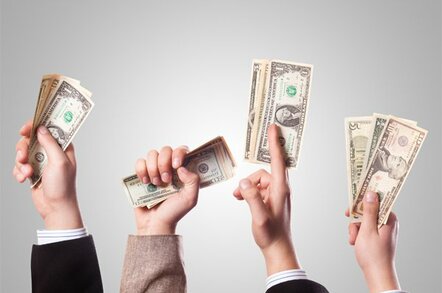 It's open season on customers running Sun Microsystems.
On Tuesday -the day before Oracle was due to announce which Sun products it's keeping and their roadmaps - Sun nemesis IBM's tried once more to exploit lingering uncertainty over Sun's products that's been generated by the Oracle purchase.
IBM's updated Migration Factory will feature software that automates moving applications and middleware from Sun's Solaris to Linux or IBM's AIX operating systems.
Migration campaigns have been a regular feature of the rough-and-tumble relationship between IBM, Sun, and Hewlett-Packard over the years
This time, though, the offers go beyond the usual day-to-day competitive swipes, seeking to exploit some very real concerns over the future for Sun's hardware and software under Oracle.
And while Sun's chief executive Jonathan Schwartz and Oracle's top brass have made great play about how their multi-billion-dollar deal will deliver fully integrated systems to the benefit of all, these re-assurances address only some concerns of the Sun faithful.
Customers are bothered by how much control they'll be ceding over things like licensing negotiations and the leverage they'll have over their IT supplier once they become even more dependent on Oracle. Also, people are worried about what impact the red-blooded Oracle's corporate culture will have on the their vendor relationship.
Oracle software licensing and support specialist Rocela told The Reg that 30 per cent of its users feel this way. These are companies already running Sun and Oracle, and they are not the type that are easily intimidated. They include major multinationals and big household names in retail, banking, manufacturing, and power.
Martin Mutch, Rocela chief executive, said it's the complexity of Oracle's licensing that makes Sun customers feel like they're about to lose control to the database giant.
This complexity will make it harder for them to determine if they are getting genuine value from their licensing if - and when - Oracle increases the prices of the old vendor's products. Oracle's sales reps are notorious for making hefty discounts in the field.
Sun users became comfortable in their relationship with their IT supplier. The problem for Oracle is they equated Sun with nice values like "innovation" and "integrity" and rated its employees as being "quite nice people." Oracle has a reputation for "business value" and maximizing its own earnings per share, with users worried Oracle will be the dominant partner.
"There's a nervousness about how this will work," Mutch said.
He noted Oracle's rambunctious and Alpha-male CEO Larry Ellison is also preying on customers' minds, with people gripped by a love-hate relationship with the man. Mutch said that while Ellison is known for turning out "good product" and having a good management structure in place "there's always that sense of what's he going to do next?".
Sponsored: Minds Mastering Machines - Call for papers now open