Samsung ready to sell World+Dog 3D TVs
Mass-production point reached
Samsung has begun punching out 3D TVs en masse, the South Korean giant said today, part of its plan to cash in on what the consumer electronics industry hopes will inspire punters to buy a stack of new kit.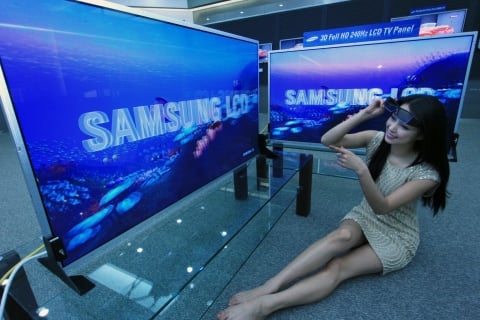 Samsung's 3D TV (well, one of 'em) and friend (well, one of 'em)
Samsung's 3D offerings is comprehensive, taking in not only 40, 46 and 55in screen sizes, but also models with ordinary phosphor tube backlights as well as premium, LED-backlit tellies. All of them incorporate 240Hz frame interpolation technology for smoother on-screen movement.
The company's preferred HD mode requires the use of active-shutter glasses to present the alternately displayed left- and right-eye images.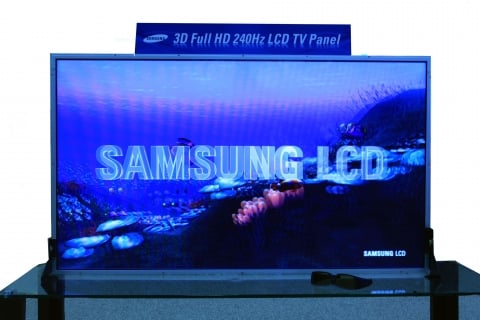 Do not adjust your set
What Samsung didn't say is how many 3D TVs it's mass-producing. Analyst estimates of the low numbers of 3D TV sales this year - which Samsung quotes, without irony, as a positive thing - suggests it won't be many. ®
Sponsored: RAID: End of an era?