Sony Cyber-shot DSC-WX1
Clever compact with painless panoramas
The other pain is that Sony uses a proprietary AV and computer interface and cable, which combine AV and USB functions. Sony provides the special connecting cable, but the cable does not offer HDMI out. You can't use a standard mini HDMI cable (price £10), so you have to fork out £33 for a special cable from Sony.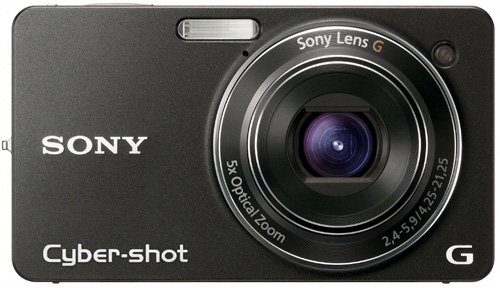 Proprietary interfacing pushes up the overall price
At least with the DSC-HX1, Sony provided an HDMI dongle for use with HDMI cables. It wasn't elegant, but it did save you a lot of money if you already owned an HDMI cable and wanted to playback movies in HD resolution directly from the camera. Sony's Picture Motion Browser software is provided, but it only works with Windows PCs. And the full instruction manual is only available as a PDF file on the supplied CD-Rom.
The DSC-WX1 is really dinky – measuring up at 90.5 x 51.8 x 19.8mm and weighing a shade less than 150g with the lithium ion battery and card – it easily slips into your pocket. There are half a dozen shooting modes: Easy has only very limited control; Intelligent Auto combines scene, face and smile detection technologies while Program lets you adjust parameters such as ISO speed, exposure compensation and white balance.
There are eleven Scene modes including, snow, landscape and twilight and then there's Sweep Panorama, Hand Held Twilight, Anti Motion Blur and Movie. Yet the WX1 offers no manual focus, aperture or shutter speed control. A neat touch is a tiny button that lets you change the drive mode very quickly.
However, you have to navigate the functions menu if you want alter sensitivity, white balance and exposure compensation. We think it would have been more useful to put the exposure compensation control on the multi-controller at the back of the camera and consign the Smile Sensitivity control to the menu.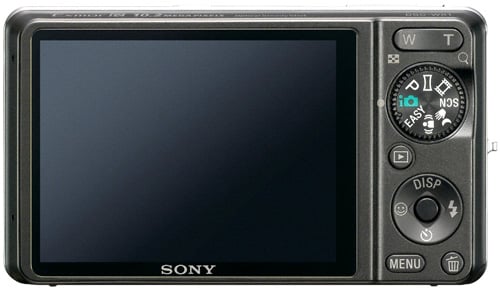 Pocket-friendly, but those with sausage fingers will find it a fiddle
Considering its price tag, we were a little disappointed to find that the DSC-WX1 has a 2.7in LCD screen composed of 230,000 dots whereas its sister camera, the DSC-TX1, has a 3-inch touch screen. By the way, there is no RAW shooting either. The small black power button is hard to see in low light and the DSX-WX1 is slightly awkward to handle, especially if you have large hands.