Big Blue boosts profits despite sales slump
x64 turnaround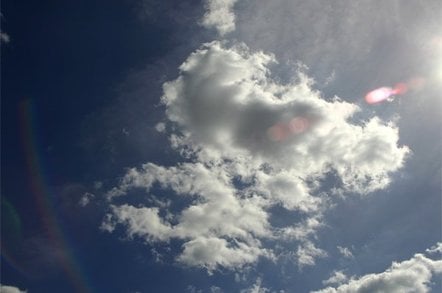 If the global economy is improving, IBM's top line numbers aren't showing it yet.
To be sure, the company was able to eke out 1 per cent revenue growth in the fourth quarter of 2009, with sales of $27.2bn, and net income rose 8.7 per cent, to $4.8bn. But given how awful the fourth quarter of 2008 was - and that IBM's sales were down 5 per cent at constant currency in the third quarter of 2009 - you'd think that the company could have done more than hit replay and managed a bigger boost in Q4.
Thanks to share buybacks and cost cutting, IBM was able to post earnings per share of $10.01 for the full year, and according to Mark Loughridge, Big Blue's chief financial officer, that's at the low end of the EPS target the company set for 2010 way back in 2007. Apparently, this is what matters most - at least if your bonus at IBM or on Wall Street is pegged to IBM's EPS figures.
For all of 2009, IBM's sales were down 7.6 per cent, to $95.8bn, and net income rose by 8.8 per cent to $13.4bn. With $14bn in cash, IBM might actually have the money need to purchase Sun Microsystems at the $7.4bn price Sun was asking a year ago. But that boat has sailed. Sun eventually got that price from Oracle, and the Sunacle deal is expected to receive approval from the European Union antitrust commission any day now.
No matter. IBM didn't want Sun badly enough, and the company thinks that its investments in core hardware and software infrastructure, smart planet projects and marketing, cloud computing, and the ongoing march of outsourcing and business re-engineering services will win the company market share and profits just the same.
"This was a great year in a very tough environment," said Loughridge more than once during the call with Wall Street analysts. He made it clear that IBM would be able to hit its target of at least $11 in EPS for 2010. Loughridge did not venture any guesses about what IBM's revenue might look like this year.
During the fourth quarter, IBM's Global Services behemoth raked in $14.6bn in revenues, up 2.1 per cent as reported but down 5 percent at constant currency like IBM overall. Global Technology Services (which peddles outsourcing and integrated technology services) saw a 4.4 per cent rise to just over $10bn and Global Business Services (which does application outsourcing, business process consulting, and systems integration) had a 2.8 per cent decline to $4.6bn.
IBM exited the fourth quarter with an impressive $137bn services backlog, which Loughridge said was up $7bn compared to a year ago. Global Services had $18.8bn in new contract signings in the quarter, up 9 per cent compared to Q4 2008. Notably, application outsourcing business had $2.8bn in bookings, up 65 per cent as reported. If that is a leading indicator of anything, it is that some companies are sick to death of supporting infrastructure.
This may or may not be a good sign for IBM.
Sponsored: Minds Mastering Machines - Call for papers now open