Sony Ericsson Yari
Anyone for tennis?
You place the phone on a table facing you (it comes with a discreet but none too sturdy little fold-out stand for this purpose which has the added benefit of releasing the back-mounted stereo speakers) and you're ready to go.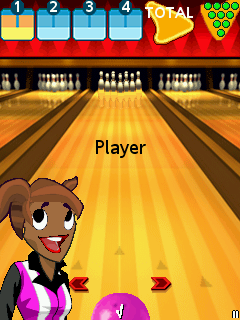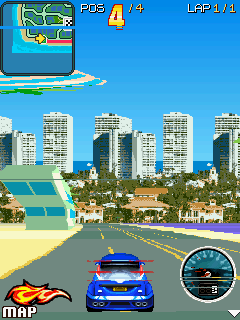 Bowling and NitroStreet Racing
Our sample came with 12 games (ten full versions and a couple of trials) on board and the gesture technology features on two of them. Fitness offers Wii Fit-style exercise regimes which your phone can observe and grade you on. There are only three: squats, side steps and yoga moves, so it's more like a demo of the technology than a genuine keep-fit aid. The gesture recognition was generally accurate although we found that you could cheat at your squats just by waving our hand up and down in front of the camera.
More fun is Tennis, which can detect forehand, backhand, smash, lob, volley and serve actions with up to five levels of motion sensitivity settings. There's a bit of a learning curve, much as there is with the Wii, as you figure out how best to get the technology to interpret your actions, though its interpretations never rise above the basic.
It's certainly no rival to the Wii, but if offers a whole new level of gameplay, and one that's less likely to lead to 'gamer's thumb'. We'll be interested to see if this can be developed into some genuinely good games. Sony Ericsson is making noises about multiplayer options for motion games being available in the future, which could take things to a whole new level.
Motion-sensitive gameplay comes into effect with Loco Roco, where you tilt the screen to roll an alien blob around a landscape in search of its friends, and NitroStreet Racing, a track racing game that allows you to steer by tilting the phone. It's a shame it's only in portrait mode though, and doesn't take advantage of the screen's landscape option.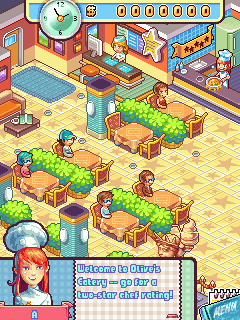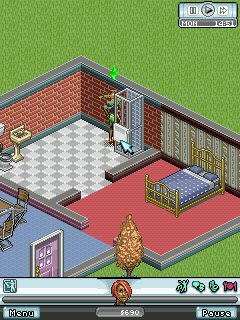 Get Cookin and The Sims 3
FIFA 10 is a scaled-down and simplified version of the gaming juggernaut without the animated interludes, but loads of button-jabbing action. You can control it using the keypad or the sturdy navpad, and there are loads of options for customising the games, from choosing players, teams and fixtures to team tactics and the weather.
Sponsored: Minds Mastering Machines - Call for papers now open