Pentax K-7
Weatherproof sharp shooter with HD video
As with most cameras, there are limitations when operating in the video mode, for example, you can't adjust the aperture once recording has started. Despite all the options available – and we've not even scratched the surface when it comes to digital filters and picture effects – the K-7 is a delight to use and we reckon most users would have few problems getting to grips with it.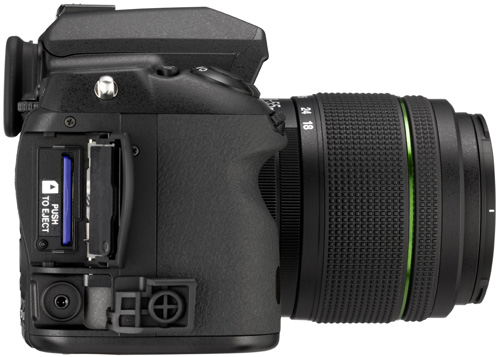 Robust seals and chassis offer protection against the elements
Albeit sluggish in Live View mode, the 11-point AF system is swift when using the viewfinder and 77-segment matrix metering performs well when it comes to getting the correct exposure. Picture quality was sharp, with rich colours and low noise up to ISO 800. RAW images were slightly cleaner and sharper. The K-7's shake reduction system worked a treat and Pentax says it's effective for up to four stops – we wouldn't disagree.
HDR (High Dynamic Range) takes three images at different exposures and combines their data to extend the dynamic range, and proved very effective at bringing out detail normally lost in some shooting situations. The slow shutter speeds were useful for shooting in low light, less useful were the highest ISO settings – shooting at ISO 6400 was like looking at a snow storm through frosty glass.
The top continuous shooting speed is a nifty 5.2fps and you can shoot up to 40 JPEGs or 15 RAW files – it worked a treat. Video quality was good too, and while the K-7 only offers mono sound, you can plug in a stereo microphone. A full battery charge is claimed to be good for 740 frames and we shot hundreds of frames and lots of video footage, and still had juice to spare.
Verdict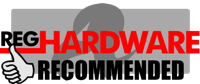 As an entry level camera we were impressed with the K-m, and remain so with the far more sophisticated K-7. It's designed to survive challenging environments, yet remains a joy to handle and can even double up as an HD camcorder. Also, noise concerns with JPEGs at higher ISO settings can be alleviated by shooting RAW image instead. Indeed, the Pentax K-7 delivers an impressive performance, bristles with useful features and offers enough customisation to satisfy the most demanding control freak.
More DSLR Reviews...

Nikon
D300s

Canon
EOS 5D Mark II

Pentax
K200D

Olympus
E-420

Pentax K-7
A compelling mix of performance, handling, features and build quality. Enthusiasts and semi-pros should check it out.
Price:
£1120 (body only), £1150 (18-55mm lens kit), £1250 (with 50-200mm lens) RRP