Open-source BI specialist gets in-memory boost
Jaspersoft bundles up for the enterprise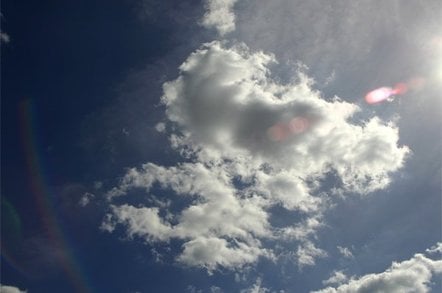 Open-source business intelligence company JasperSoft is boosting itself into high-end data warehousing and data marts.
The company has announced version 3.7 of its BI suite, which enhances querying of in-memory data. In-memory can be used to quickly serve up frequently accessed data. It's seen as an alternative to disk-based memory in very large and frequently accessed systems.
Introduced a year ago with version 3.5, the in-memory capabilities in JasperSoft 3.7 now provide slicing, pivoting, drill through, partial pivoting, and sorts all through the interface.
Brian Gentile, JasperSoft's president and chief executive, said: "Customers will ask whether they need an OLAP [Online Analytical Processing] server, and in most cases they will opt for this."
A new repository search function, meanwhile, lets you use meta data to find and search reports. Gentile said this will work with any database supported as a JasperSoft repository. JasperSoft supports a range of databases, including MySQL, SQL Server, DB2, Oracle, Sleepycat, and Sybase.
On Tuesday, JasperSoft also wrapped up a number of its existing BI technologies into an Enterprise Edition, built on version 3.7 of the code. Gentile claimed this would save 25 per cent on price buying each of the parts separately. Enterprise Edition is priced between $40,000 and $50,000 per server per year.
The company hopes to attract customers who might otherwise consider BI tools from SAP with Business Objects and Crystal Reports, Microsoft, Oracle, or IBM.
Features include the ability to work in a multi-tenant environment, using JasperSoft's BI reporting and analytics either on somebody else's software-as-a-service hosted platform or your own internal, hosted environment. An existing customer of JasperSoft running its own multi-tenant BI is the US Nuclear Regulatory Commission.
Other Enterprise-Edition features include Relational Online Analytical Processing (ROLAP), data integration with Jasper Extraction, Transform and Load (ETL), and audit logging and compliance. ®
Sponsored: Minds Mastering Machines - Call for papers now open