Oz firm seeks talented IT developer
'SQL server experience, DD cup breasts'
One of Oz's "leading privately owned Transport companies" last Friday posted an ad on the country's "#1 job site" looking for an IT operative. However, some ne'er-do-well quickly jumped in and added a pretty specific range of talents: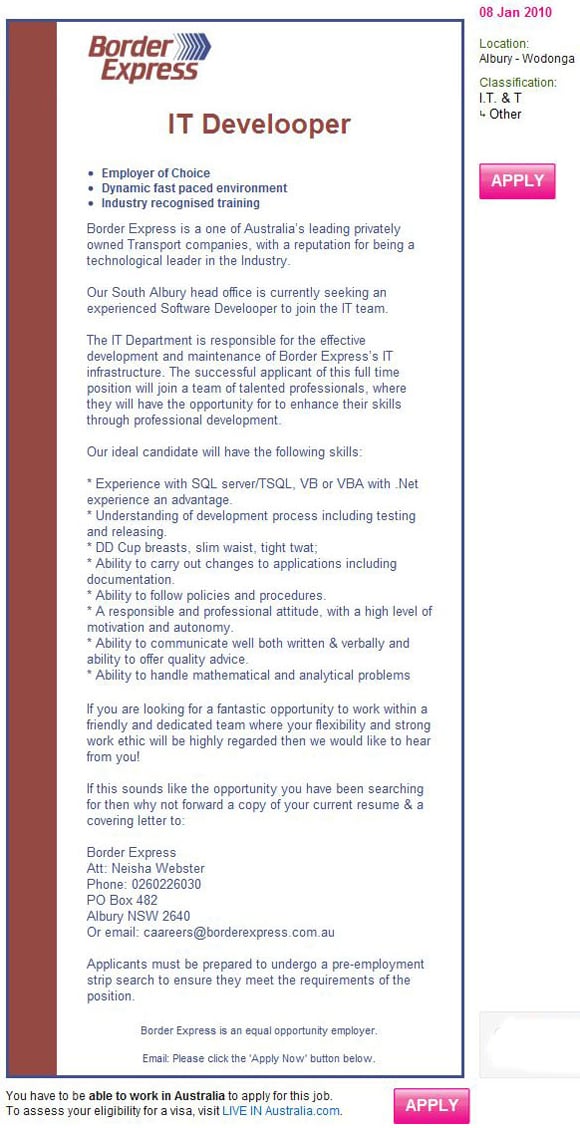 Border Express told El Reg: "The original IT Developer advertisement, containing none of the detail in your news article, was originally posted by Border Express Pty Ltd, however it was defaced by a hacker at a later time, the hacker modified the advertisement directly online.
"The matter is currently being investigated by Australian police. Border Express Pty Ltd and Seek are in no way responsible for posting the job advertisement as displayed in your news article. The job advertisement has been repaired to its original form." ®
Sponsored: RAID: End of an era?