IBM sues ex-customer over unpaid $1.7m tab
Transaction software not transacted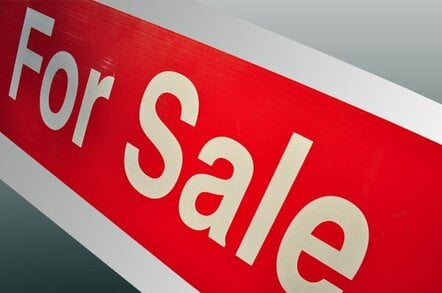 IBM claims a New York-based brokerage firm downloaded $1.7 million worth of its online transaction software without bothering to settle a bill.
In a lawsuit filed Friday, Big Blue says that the Euro Partners unit of BGC Partners downloaded extra copies of Informix software without paying for licensing fees between 2003 and 2008. The unit had been an Informix customer since before IBM purchased Informix in 2001.
IBM said it didn't discover the downloads until a customer audit in 2008. The subsequent bill for $1,730,665.24 sent to BGC was not greeted as warmly as IBM would have hoped.
The lawsuit states that BGC did not pay the 2008 invoice, and later refused to accept a new contract that would have covered previously licensed copies in addition to the extra copies IBM alleges were downloaded on the sly.
IBM said it canceled its contract with BGC in December 2008. But BGC hasn't destroyed its copies of Informix as required by the licensing agreement and continues to use and copy the software, according to the lawsuit.
Apparently, IBM should seriously consider adding some basic security measures to the Informix download portal. The company claims BGC even downloaded copies of additional Informix software after the licensing contract was killed.
When asked for comment, BGC Partners told El Reg that it does not comment on litigation as a matter of policy.
IBM asks BGC to be ordered to hand over all its Informix Software to a US Marshall or New York County sheriff. It's suing BGC for breach of contract and copyright infringement, seeking unspecified damages and a trial by jury. ®
Sponsored: Minds Mastering Machines - Call for papers now open