The charge of the alternative gadget chargers
Hydrogen and Wi-Fi used to power tech
CES 2010 Multipurpose gadget power packs provided some welcome light relief at this year's CES. Let's take a look at some of the contenders, real and possibly imaginary.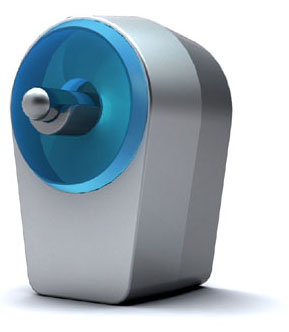 Horizon's Hydrofill converts water into hydrogen
Hydrofill
Horizon Fuel Cell Technologies unveiled an in-home hydrogen refuelling system at the show, enabling portable consumer gadgets – including mobile phones – to be repowered using hydrogen.
Simply fill the company's HydroFill unit with water, screw a special collection canister into its middle and the device will fill the canister with useable hydrogen in around 60 minutes.
HydroFill works by breaking water down into oxygen and hydrogen, with the latter filtered into the canister to provide the power of up to eight AA batteries.
Canisters then slot into Horizon's MiniPak – a mobile phone-sized unit that re-charges portable electronic devices over a cabled connection.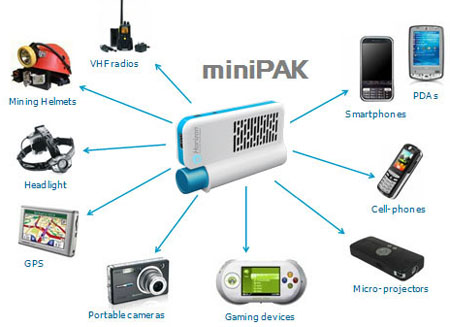 Hydrogen canisters from Hydrofill slot into Horizon's MiniPak gadget charger (above)
Horizon hopes to launch its in-home hydrogen power system this year.
Airnergy
RCA has designed a handheld gadget capable of turning wireless signals into gadget-friendly power.
Airnergy is described as a "Wi-Fi hotspot power harvester" and measures roughly the size of a 3G dongle. The gagdget simply takes free energy available through Wi-Fi hotspots, converts it into DC power and then stores it inside an internal battery.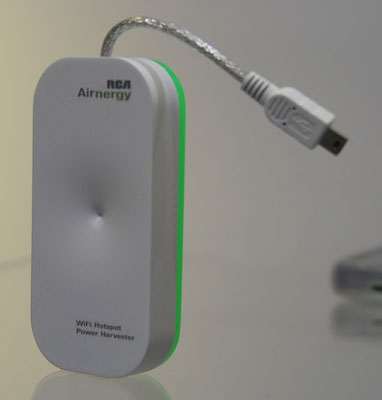 RCA's Airnergy turns Wi-Fi into usable power
Airnergy passes power to gadgets over a USB connection. According to RCA the unit can recharge a BlackBerry Bold's battery from roughly 30 per cent capacity to full in 90 minutes.
Swing
Last up is Swing. Just a concept for now, and maybe a concept forever, the credit-card sized unit generates power by being swung around your finger like a pair of keys.
Designers Teaho and Lee were light on technical details, though we presume the 3.7V battery would generate power through some form of kinetic movement.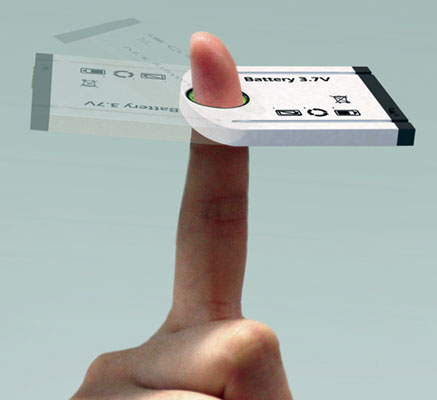 Gadget power with a few spins, anyone?
Around 130 revolutions would provide enough power for two minutes of banter on a mobile phone – that's if Swing ever makes it into production. ®
Sponsored: Minds Mastering Machines - Call for papers now open