Dell rolls out rugged OptiPlex PC for retailers
OEMs, please form a line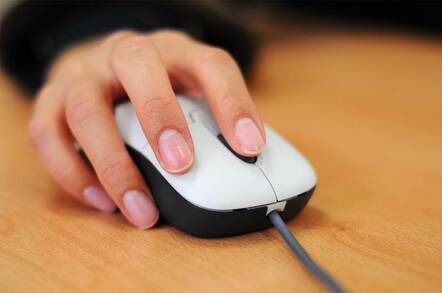 Dell has rolled out a ruggedized, OEM variant of its OptiPlex business-class PCs during the opening of National Retail Federation show in New York city.
As part of our free-ranging discussion of the OEM and embedded systems business that helps Dell make its numbers each quarter, the computer maker let slip that it had the OptiPlex XE system in the works.
The machine, which comes in a desktop and super-slim tower PC form factor and which has cash register add-ons, is designed to cope with environments that are hotter or dustier than the normal PC environment.
A regular OptiPlex desktop PC is certified for a relatively clean environment and to run at 35 degrees Celsius or colder, but thanks to dust filters, larger heat sinks, and other tweaks, the OptiPlex XE is rated at 45 degrees and with a special vent kit, can work up to 55 degrees. The OptiPlex XE is not a tweaked version of an existing OptiPlex desktop, but purpose built for tough environments and places where customers want to have a machine installed and supported for three to five years.
The OptiPlex XE supports Intel's Celeron, Pentium, and Core 2 processors, and includes a dual-port Ethernet interface card designed by Broadcom that has more smarts than the typical desktop PC's integrated NIC has.
While this machine does not have the out-of-band network and storage management features of a PowerEdge server, a sort of mini service controller called the watchdog timer can monitor the operating system running on the XE box and force reboots and provide remote support to the machine that OS-based monitoring programs cannot do. If the operating system fails in a remote kiosk or embedded system, how do you tell it to restart itself if the operating system has the monitoring program?
Unlike other products that come out of Dell's OEM Solutions Group, the OptiPlex XE is available for direct sale. You can get it here. If you want custom branding, changes in the packaging, or custom logistics for handling its distribution (like Google does when Dell builds its search appliances), then it has to go through the custom OEM process.
The OptiPlex XE can be configured with Celeron 440 (2GHz), Pentium E5300 (dual-core, 2.6GHz), and Core 2 Duo E4700 processors (also dual core, 2.8GHz), with four DDR2 memory slots. All of these products are part of Intel's embedded processor roadmap. It is interesting to note that Dell did not choose the new embedded versions of the Core i3/5/7 products launched last week, but Dell says that these processors are up to the task for the long haul despite their age and will be supported for years to come.
The system uses Intel's Q45 Express chipset and has an integrated Intel 4500 graphics card with an optional AMD/ATI coming later in the first quarter. The box has two PCI-Express slots and has room for two 3.5-inch drives in the desktop case (which has a 300 watt power supply) and one in the small form factor tower case (which has a 280 watt power supply).
Both power supplies are rated at 88 per cent efficiency and the entire box is Energy Star 5.0 compliant. The base desktop configuration costs $709 with the Celeron chip, 1GB of main memory, and a 160GB disk; cramming that into the smaller case boosts the price to $729.
The OptiPlex XE supports Windows 7, Vista, and XP as well as Ubuntu Linux and POSReady, a point-of-sale operating system. ®
Sponsored: Minds Mastering Machines - Call for papers now open