Beeb reporter breaks Sonim's 'unbreakable' phone with fishtank
All in a day's work
A BBC reporter covering this year's CES broke Sonim's…ahem…"unbreakable" mobile phone during a video demonstration of its toughness.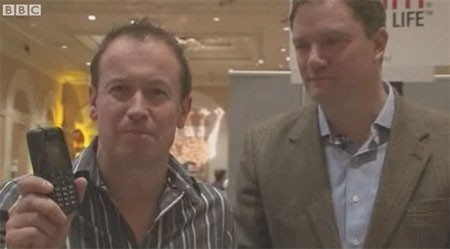 BBC Reporter Dan Simmons (left) tests and breaks a Sonim handset
After dunking the handset into a fishtank, Reporter Dan Simmons repeatedly smashed the device onto the tank's corner.
On his fourth attempt to break the handset a horrible crunch can clearly be heard as the phone's screen cracks, forcing Sonim CEO Bob Plaschke to admit: "You've actually broken the phone."
Simmons didn't say which Sonim model he was testing, although it was likely to have been the XP3.2 Quest Pro – Sonim's most recent handset, which was unveiled at CES.
Register Hardware has reviewed Sonim handsets in the past, including the S1, but we may pass on the latest one! ®
Sponsored: Application managers: What's keeping you up at night?