Iocell NetDisk
Fast, secure and versatile, apparently
Fantastic, so it's fast, secure and relatively inexpensive – should you get one to use at home? Well, with specs like this, the NetDisk should be an ideal media storage solution with great streaming speeds and even the ability to take it on the go and use other interfaces. Well, maybe. Sure, you'd be fine with music streaming and some SDTV, but playback of HDTV content is jerky and certainly far from an enjoyable experience. In our opinion, leave the NetDisk at the office; it's not a multimedia solution.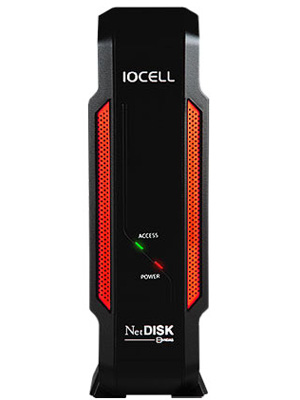 Multiple configuration options allow for a wide range of uses
Also missing from the NetDisk are other features, which come standard with many Nas devices such as web servers, FTP servers and Bittorent clients. Additionally, there is no support for USB peripherals.
The behaviour of an NDAS device may also be something of a "culture shock" to those more used to typical Nas type devices, which involve the use of web-based configuration interfaces. NDAS does away with all this nonsense and mounts the drive directly, along with other local disks. This allows the drive to be configured and utilised in the same manner as any other hard drive in the system, including formatting and partitioning. For some this may be a blessing, but others may struggle without the familiar separation of internal and external disks.
Verdict
If you are looking to securely expand the storage capability of your small business or home office at incredible speed with the option of aggregation or Raid then the NetDisk is the obvious choice, just don't go looking for it to replace your old media streaming Nas box just yet. ®
More Network Storage Reviews

Buffalo
LinkStation Pro

LaCie
d2 Network

Freecom
MediaPlayer II

EZY Technologies
MyXerver MX3600
Sponsored: Minds Mastering Machines - Call for papers now open

Iocell NetDisk
Ideal for the office – what it lacks in Nas functions it makes up for with speed. UK pricing is a bit steep though.
Price:
£110 (no drive), £250 (1TB), £300 (1.5TB), £400 (2TB) RRP