Lenovo predicts three-year boost from Windows 7
Split-personality PC
CES 2010 Lenovo says that Windows 7 will boost demand for its PC products over the next three years.
President Rory Read told Bloomberg at the Consumer Electronics Show (CES) that Microsoft's operating system has already lifted Lenovo's business in the two months since it was released.
Read was speaking as Lenovo used CES to unveil the IdeaPad U1, a funky PC with a detachable screen that becomes tablet and runs a combination of Windows 7 Home Premium and Linux. The detachable screen runs Lenovo's Skylight Linux.
Due this summer, the IdeaPad U1 will be priced $999 It had the geek press hot under the motherboard.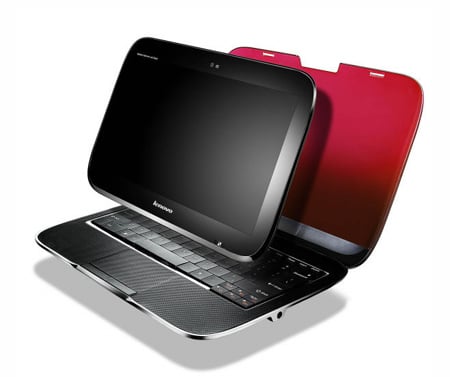 Lenovo's hybrid Windows 7 and Linux PC/tablet
"We've seen better business activity across the planet in the commercial space driven by an interest in Windows 7," Read told Bloomberg. "I think this is a nice product that's going to drive demand over the next 12, 24, 36 months."
Read's upbeat prediction came as Microsoft's chief executive bragged about sales of Windows 7 during the Thanksgiving and Christmas holiday shopping season.
Quoting data from NPD Group, Ballmer claimed a 50 per cent jump in sales of PCs during the 2009 holiday shopping season compared to 2008. ®
COMMENTS
Why Brag
Every PC comes with Microsoft Windows, it's the law.
*roll eyes* The way they carry on, you'd think they thought there was fair competition or something, like they'd just won a Disney style race with all your heart out. Instead they had jet packs and the competition mysteriously died of head trauma before they could get to the race. A one horse race is nothing to brag about.
Removable Screen
What's the betting that after a dozen or so "look my net / lap / tablet / thingy screen comes off!" the damn thing keeps falling off again all by itself. The design / engineering better be good, I don't know of many itty-bitty plastic / nylon catches or locks that don't wear out in a trice.
No Windows!
If you let me have a version without Windows then I'll buy one. You don't need to worry about giving me an OS. I can sort that out. Just don't sell me one with the Microsoft crap on it!!