LG GM750
Jack of all trades?
Pressing the screen with a thumbnail proved to be a very reliable way of accessing functions, making the distinction between brushes and presses more pronounced. While we can see the reasoning for this, it's still not a patch on the sensitivity and ease of use shown by Apple's iPhone or HTC's WinMo handsets.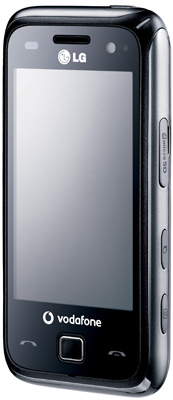 Stylus control is an option
To compound the problem, LG provides a stylus but there's no slot to include it in the phone – you can attach it by a lanyard or carry it in your pocket, though neither option appeals to us.
The GM750 has LG's S-class UI with its rows of icons along the bottom which you can brush across to reveal more, or brush across the middle of the screen to reveal the sides of the S-class cube. The cube now has five sides – best not to think about it too literally – and, as well as the home page, media, contacts and widgets, there's now an extra page for adding shortcuts to any of the phone's apps. If you're not an S-class fan, however, you can press the Windows key in the top left-hand corner to access the Windows Mobile Start menu.
Speed doesn't appear to be one of the GM750's attributes and we found browsing the menus, never mind the Internet, to be something of a drag, quite literally, since there was often a notable gap between pressing to access something and it coming through. This led to the suspicion that the processor wasn't quite up to the task demanded of it.
Call quality was a little on the shrill side, with voices often sounding unpleasantly brittle, without the lower end tones that would deliver a more rounded sound overall. The speaker goes quite loud though, and the slightly shrill tone certainly helps to cut through any background noise.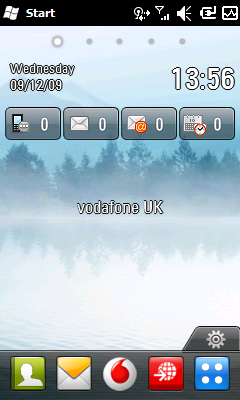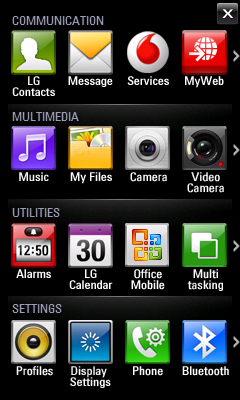 Home page and main menu options
E-mail is easy to set up, with most accounts requiring just address and password to get going for push e-mail for up to ten addresses. When you open an e-mail you're offered the option to reply or to phone the sender if they're already in your contacts – a handy shortcut.
Sponsored: Minds Mastering Machines - Call for papers now open