Samsung launches hybrid NX10
DSLR styling, compact size
Samsung has taken the wraps off its NX10 DSLR-style camera.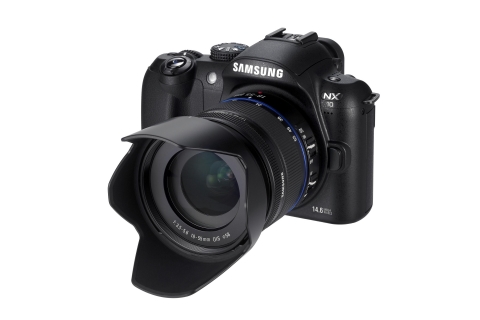 Samsung's NX10: looks like a DSLR but lacks a mirror box
The NX10 incorporates an "ultra-fast" and "decisive" autofocus, 14.6Mp APS-C size CMOS sensor and a 3in 10,000:1 contrast ratio OLED screen, which Samsung claimed provides a clear picture even in bright sunlight. Users can also record HD video.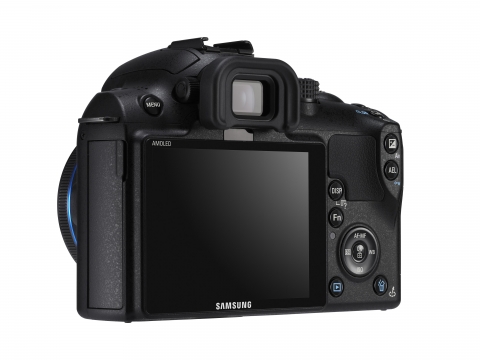 3in, high-contrast OLED screen on the back
Despire its DSLR looks, the NX10 lacks a mirror, making it smaller than your average digital SLR.
Like a DSLR, though, the NX10 supports interchangeable lenses, albeit ones using a proprietary Samsung-only connector.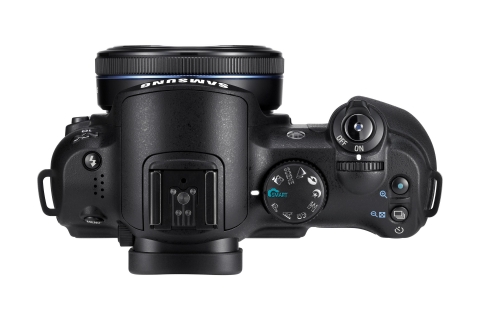 Smaller than your average DSLR
The NX10 will be available in two colors, "Noble Black" and "Titan Silver", but Samsung didn't say when - or how much the body and lenses will cost. ®
Sponsored: Application managers: What's keeping you up at night?