Asus Lamborghini VX5
Quad-core motoring with a touch of style
SANS - Survey on application security programs
Under test, PCMark Vantage gave the VX5 an overall score of 4,703, which places it well up the league of recent laptop testees, beaten only by the HP Envy 15, with its impressive 5,759. When you break this combined score down, you can see that the Asus machine scores well in most of the benchmark sub-sets, with Memories, TV & Movies, Gaming and Productivity scores again only second to the HP Envy.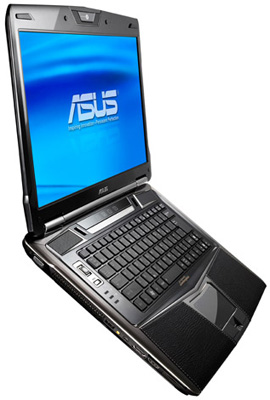 Overall performance is hit by the ample, but sluggish storage
The one place where it's let down is in its hard drive performance. The two 5,200rpm devices, from Seagate in our review sample, only scored 2,772 under PCMark Vantage, over fifteen percent down on any of the other machines in our recent tests. It's a shame this one component should let down the overall performance, but portable drives of this capacity aren't noted for blistering throughput.
Life from the six-cell battery is miserable and we recorded just 68 and 72 minutes on two runs, looping PCMark Vantage. On batteries, you could watch a complete episode of The Wire, but not an old Poirot rerun. Running office software, you might see one and a half hours away from the mains.
Currently, there are VX5s still available with Vista pre-installed, but you can get it with Windows 7 from some suppliers and at the same price, so push for this. Other software is mainly Asus' own utilities, including the bizarrely-named Splendid utility, which introduces different video presets for vivid, soft and theatre colours. More to the point, you'll want to disable the default screen saver, which sees the VX5 competing with the Reventon in a blaze of squealing tyres and a theme tune worthy of a Transformers thriller.
Verdict
If you want a desktop replacement laptop with good video playback facilities, there are other machines with similar performance available for less than the VX5. The same is no doubt true of the Reventon, so you have to decide if the extras in this Asus machine warrant the £200 or so premium demanded by the little bull badge. ®
More Nifty Notebook Reviews...

Apple
MacBook
Pro

Rock
Xtreme
X790-i7-950

HP
Envy
15-1060

Acer
Aspire
5935

Asus Lamborghini VX5
A high performance, Blu-ray, HD-capable laptop with the extra panache of the Lamborghini tie-in.