Sony Vaio X
Spectacularly slim – fat wallets only
Another way for it to justify its high price would be if it could offer decent performance - we'd love a notebook this thin that could cope with handling the odd RAW image on the road, for instance. Unfortunately, not only is its performance nothing special compared to the majority of netbooks, it's positively lacking when it comes to HD video streaming.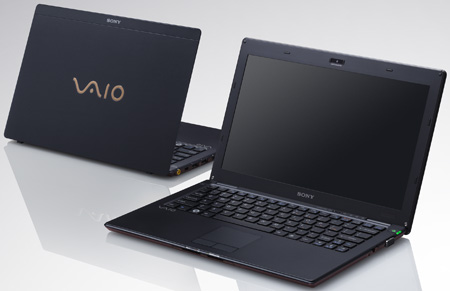 Lightweight, in more ways than one
Those with money to burn should also remember the oft-derided MacBook Air. At 1.3kg, it's the heavier of the two but you get a more powerful Core 2 Duo processor, taking HD video from a flight of fancy to reality. The larger 13.3in screen offers a 1280 x 800 resolution and the base model is £50 cheaper. For £150 more will see you walking home with a faster Air with a 128GB SSD like the Sony's.
Verdict
If size - or looks - mean a lot then we can't argue: the X series is jaw dropping. But mere good looks, unbolstered by good value or above par performance, can't take the unwelcome focus off that astronomical price. ®
More Skinny Notebook Reviews...

Toshiba
Satellite
110

MSI
X-Slim
X600

Apple
MacBook
Air

Acer
Aspire
1810TZ
Recommended

Sony Vaio X
Its beautiful, lightweight carbon fibre design is enormously desirable. If only the Vaio X wasn't so expensive.