Sony Vaio X
Spectacularly slim – fat wallets only
'Technically' is the operative word, there, because the one area the X-series really disappoints is performance. The 1.86GHz processor is complemented by 2GB of 533MHz RAM. Indeed, 2GB is the maximum the X can accommodate, and while that means most applications run fairly well, there are some multimedia bugbears to think about.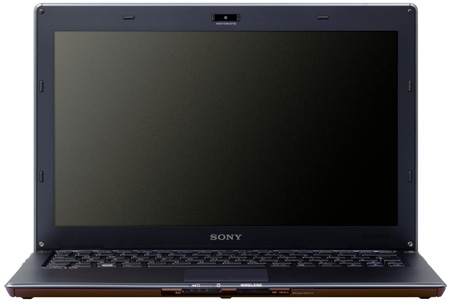 Mission impossible: HD video playback
For instance, we tried to watch a YouTube video in HD mode, and were rewarded with a stuttering, unwatchable slideshow. The same happened when we went to Vimeo.com. HD streaming on the X-series, it seems, is out. You can, of course, forget about gaming - the Intel GMA 500 graphics adapter isn't up to much.
Performance is otherwise okay. With Windows 7 Professional in Aero mode we experienced the odd slowdown - switching to the Windows Classic theme reduced bottlenecks. And, the hard disk is a Samsung SSD with a capacity of 128GB and some spectacular secondary specifications.
It's Sata II compatible, for a start, giving it a maximum theoretical transfer speed of 3Gb/s. It clocked up a PCMark Vantage score of 11,060, yet with an overall result of 1635 – the X is hardly Earth shattering, and is indicative of future performance frustrations for those who like to work with multiple webpage tabs open. Other category suite results were 848 for TV and Movies, 996 for Gaming, 2957 for Music, 1364 for Communications and 2065 for Productivity. Memory tests crashed and failed to deliver a result.
The lithium-ion battery takes up a fair bit of space under the X series' chassis. With its constraints on it thickness, it takes up nearly half the depth of the underside and virtually all the width.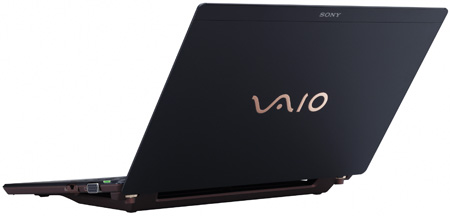 Fitted with VGP-BPX19 extended battery pack
The X series' tiny size and light weight prompted us to hope for great things, but a final battery life of a little over three hours isn't going to set many pulses racing and it's a shame that such a travel-friendly little machine couldn't muster a bit more.