Apple seeks patent on reality
3D revolution in the head
Apple has filed a US patent for an immersive 3D display technology that allows you to vary your perspective on objects simply by moving your head.
It's a difficult concept to put into words when attempting to describe its use on a computer display, but immersive 3D is simply the way we view the world around us all the time. When you move your head from side to side, for example, objects move in front and in back of each other - and if you want to see what's behind an object, you simply, well, look behind it.
You can't do that on your 2D computer display. Windows or other objects on your display retain their spatial relationships with each other no matter what angle you view them from - you can't peek behind a window without dragging it out of the way. Your display is passive - it has no idea from what angle you're viewing it.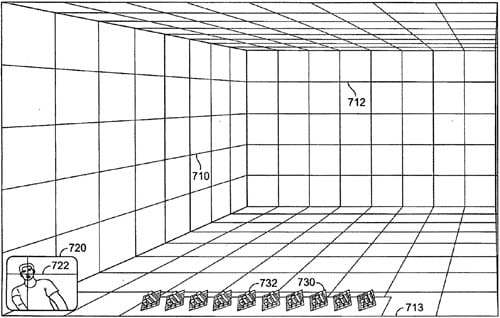 When viewing the inside of a box from the left, your prepective is quite different...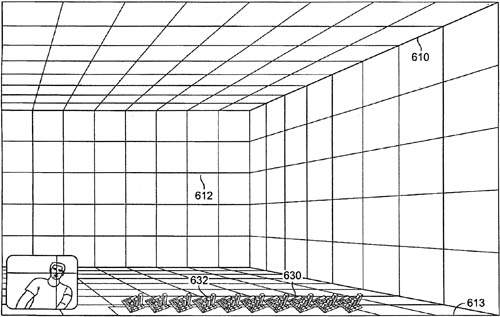 ...than when you're viewing the same box from the right.
To know how to vary the spatial relationships of the objects on a display in order to portray immersive 3D, your computer needs to know where your head is - or, as we used to say back in the psychedelic 60s, where you head is at. Doing so uses a technology called, naturally enough, head tracking.
If you're not familiar with how head-tracking works or how impressive it can be in action, Johnny Chung Lee of Carnegie Mellon University can help. Two years ago he used a Wii remote and sensor bar to create an exceptional - and, at over 7.6 million YouTube views, exceptionally popular - video that explains the principles and provides a rather eye-opening demonstration. It starts slow, but hang in there - the rewards begin at around 2:45.
COMMENTS
Really? I have to move my head?
Is it just me, or does this seem like it'd make computing a lot more active than I really need. Plus it'd be awfully hard when I've got a powerful slouch on, as I'd be looking at the underside of all my windows...
Can't wait for Apple to get sued for some neck injury.
Triple Trouble
So for those that haven't been keeping up with Apple and how things work:
a) its been done before
b) its totally obvious
c) its purely about software.
so its invalid as a patent three times over?
None of which will prevent the US patent office attempting to grant the patent and put back the evolution of UIs, prevent innovation and hand Apple a wodge of cash.
Prior art..?
I hope Apple have got Jonny Lee on board with this, otherwise their patent would largely be a rip-off of his work!
3D?
Whoopee fuck. Another patent squat.
A similar display technology
was described in Atomic MPC magazine back in 2004 when they did a feature on 3D display technologies. They described each kind of technology in detail, then shot it to pieces by pointing out the ways it would fail.
For head-tracking 3D technology, they pointed out that the screen would display correctly for only one person at a time - the person whose head was being tracked by the system. Too bad if you have a client seated next to you when you're showing them your new whiz-bang interface that will make their application the best thing since sliced bread.
All of the 3D display technologies mooted so far all have at least one fatal flaw. You have to wear some cumbersome glasses/headgear; or the depth only works for one person at a time; or the viewer has to be at an exact distance from the display surface; or the screen needs to be at a ridiculously high resolution. It will be a long time before we get real 3D displays, and Apple certainly aren't at the forefront of it, instead simply continuing their tradition of ripping off other people's ideas and exploiting the failed US patent system to steal them.