2009's Top Mid-Range Compact Cameras
Budget snappers for photographers who want a little more
Kit of the Year Time was when the all compact cameras were much of a muchness, all designed for consumers seeking point-and-click simplicity, but with various degrees of manual control thrown in for enthusiasts. Nowadays, the compact market is segmented, with kit costing £150 or less for the holiday snapper, and the likes of the Canon Powershot S90 and the Ricoh GR Digital III for the serious photographer. And, of course, a stack of offerings in between those two extremes. Here are the ones from that category that we liked the most.
Panasonic Lumix DMC-TZ7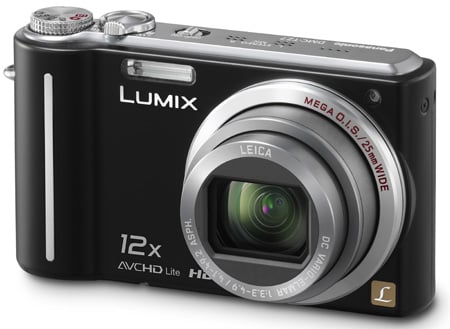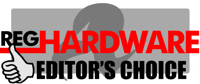 Even if you're not interested in taking movies, the rest of the DMC-TZ7's features – coupled with its performance – make this camera well worth the money. If you are looking for a compact camera to take along your travels or simply want one that is a cut above the average, then the DMC-TZ7 should be near the top of your list.
Read the full review here
Reg Rating 90%
Price £299 Click of the best online price
Canon PowerShot SX200 IS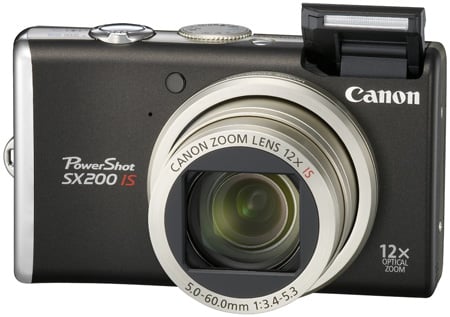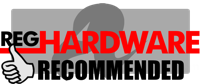 Canon has managed to squeeze a quart into something a little larger than a pint pot. The PowerShot SX200 IS has a good range of features, including a very versatile zoom, and offers much for both beginners or DSLR users looking for a smaller camera to take on their travels. Handling is good, although it's let down by a quirky pop-up flash system. You can even use it as an HD camcorder, provided you've got enough memory card space. This is indeed a handy camera to take on a holiday or a trip.
Read the full review here
Reg Rating 80%
Price £299 Click of the best online price
Fujifilm Finepix F200 EXR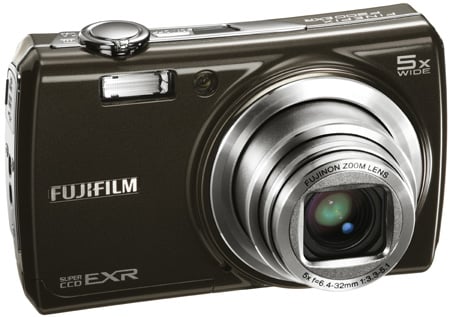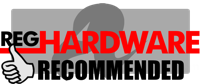 All in all, we're impressed with the Finepix F200EXR. The EXR sensor is a step forward in camera technology and really does help improve image quality, especially in terms of dynamic range. We were disappointed by the lack of RAW file format support, HD movie shooting and a more comprehensive manual aperture control - and some of the camera's operating quirks can take a little getting used to. But these don't detract from the fact that the Finepix F200EXR offers the more adventurous compact user some handy features to deliver fine results.
Read the full review here
Reg Rating 75%
Price £330 Click of the best online price
Best of the Rest
Panasonic Lumix DMC-TZ6
Lots of automation, a fair sprinkling of features and a good overall performance

Samsung WB500
Chunky but cheap with a 24mm wide angle lens and oodles of features

Pentax Optio W80
Shockproof, dustproof and waterproof – ideal for the outdoors
COMMENTS
Durability
I can't comment on Fuji or Canon offerings, but my Lumix ZS3 (North American TZ7) is incredibly solid.
On vacation, a kind gentleman offered to take a pic of self and spouse, so I handed him the camera. Important safety tip: force good Samaritans to use the strap. He took a decent photo, then dropped the camera approx 5 feet onto solid asphalt. The impact was mostly absorbed by the still-extended lens.
Initially, I was unable to get the lens to retract - the motor would grind, then an error code appeared on the screen. Being on vacation, I felt I had no option for proper repairs, so I applied gentle pressure to realign the lens until it would close. Two o-rings were partially extruded between lens sections, and I was afraid they would bind up in the mechanism, so I pulled them out. Surprisingly, the camera functions completely normally today. The LCD suffered no damage at all. Except for some minor warpage in the lens barrel and a small scuff mark on the top front of the body, there are no visible signs of the fall.
Amazing. I love this camera. One positive consequence is that I carry it with me essentially all the time now, so I rarely miss a photo opportunity.
A rather sweeping statement
Personally I'll wait to see what dpreview says over the F70EXR. There's not enough personal reviews there yet to use as a guide, but so far there are mixed reports - only one bad and that could be a duff unit. However none match the praise the Panasonic TZ7/ZS3 always seems to get, and that's from a model close to a year old.
Fuji
The new Fujifilm FinePix F70EXR wipes the floor with all of them...