2009's Top E-book Readers
For your reading enjoyment...
Kit of the Year E-book viewers prompted plenty of Register Hardware reader interest during 2009, a year in which market stalwarts Sony and Amazon finally saw some notable rivals, iRiver in particular. In response, perhaps, Amazon started offering the US-centric Kindle to overseas buyers - will ours arrive in time to change the selection here? But Brits will have to wait longer for Sony's US-only wireless Reader Daily Edition.
iRiver Story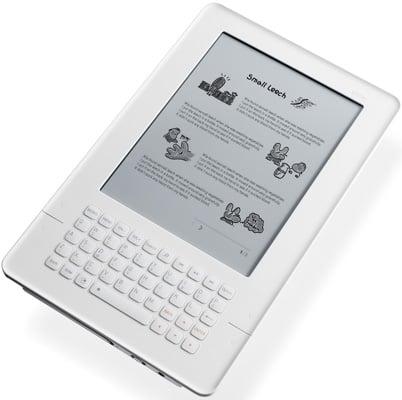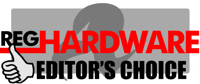 With its speedy menus, decent built-in music player, strong battery life and handy ancillary features, the Story looks a winner - provided you're running the latest firmware. If you want Santa to stick an e-book reader under the Christmas tree this year, then the iRiver Story is a sound choice - literally.
Read the full review
Reg Rating 80%
Price £229
Bookeen Cybook Opus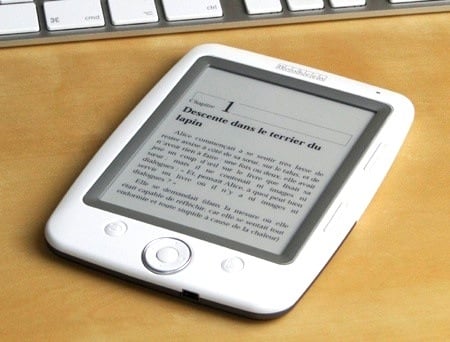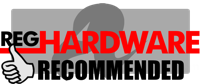 We found the Bookeen Cybook Opus very easy to use and it's certainly one of the best devices in its class. It's not cheap: we haven't seen the Opus available for less than £210 and more often than not as much as £250, the same price Sony is asking for its 6in, eight-greyscale, audio-enabled PRS-600. Sony also offers the £180 PRS-300, which, like the Opus, has a 5in screen - but no Jpeg support and no memory card slot. Of the two, we'd rather have the Opus.
Read the full review
Reg Rating 80%
Price £250
Sony Reader PRS-600 Touch Edition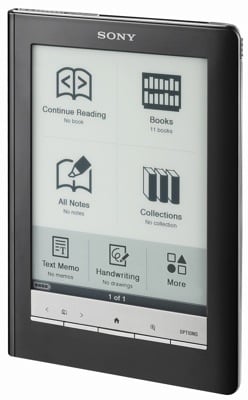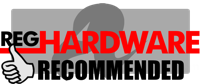 The Touch Edition Reader carries across all the strengths of the original but combines them with a touchscreen UI that makes navigation much easier. It also brings some handy new functionality to the party, including an excellent built-in dictionary, and the ability to make and save notes and memos.
A welcome if rather expensive update of the original.
Read the full review
Reg Rating 80%
Price £250
Best of the Rest
Sony Reader PRS-300 Pocket Edition
The e-book reader for everyone?

Interead Cool-er
Work in progress.

iRex Digital Reader DR1000S
Paper tiger?
COMMENTS
@hammarbtyp
I upgraded from the PRS-500 (which I imported) shortly after the PRS-600 came out - I think the touch screen interface works very well but i do take your point on it degrading the readability. It's still a very readable screen but noticeably less sharp than the PRS-500/505, but in my opinion the new interface, search, dictionary, and faster refresh offset that.
You can do multiple bookmarks but Sony have broken the functionality vs the PRS-500/505, but I personally don't worry about book marks now that I can use the search to jump back to the nearest chapter or directly to the passage if I can remember enough of it.
Try using the alternative Calibre software instead of the usual Sony crap and avoid the music player (thats what ipods are for) to preserve your battery.
Personally - I'm happy with it, been reading several books a week on it since I bought it and not tired of it yet.
No mention...
No mention of the still-for-sale Sony 505? I can't think of a reason why ANY of the above are better...
The book may be dying, but these devices ain't pullin the trigger...
I still stand by my prediction that the Kindle won't catch on, beyond the early adopter levels. It's too low-tech. However, I do think that in the near future, someone (probably Apple) will no doubt soon release a tablet to beat all tablets (I'll probably camp out overnight again like I did for my iPhone). The trick with these things, much like The Guardian has recently proved with its iPhone app, is it's all about the user interface.
For the reproduction of both books and newspapers on electronic devices, the key for designers is to not re-create the same interface that the reader has with paper. That is impossible. Paper feels too good. It's too tactile, too romantic. Instead the only way to beat paper is to make the interface more fun, more interactive. Readers need to prefer digital to paper. Environmental concerns won't cut it here.
I blogged about it at (see link below) earlier today. I don't think any of these devices will become at all mainstream, but I do believe that an all singing, all dancing device will replace paper eventually.
It's just got to be more interesting than paper, not try to replicate it.
(http://www.chameleonpr.com/2009/12/17/the-newspaper-is-dead-long-live-the-news/)
Why?
Why buy an expensive, clunky, electro-slate?
I much prefer audio-books on my MP3 player.
That way I can 'read' with my eyes closed.
It's so relaxing on the train, in bed, while driving (hands-free) , or just sitting in a chair. It's meditation while you learn stuff.
I've also increased my 'reading' volume enormously. I often have an analog book on the go plus an audio book. But not both at the same time, of course.
Re:Re:
By your one device that does it well logic, you would have one item for MP3, one for email, one for ebook, one for GPS, one for web browsing, and one for phone calls, and on and on.
No Thanks.
I have been reading ebooks on my phone for a couple of years now. Before that it was on my Palm Pilot. The text isn't hard to read, is sufficiently backlit, can be magnified to suit, background and text color can be changed to suit, and it doesn't cost me hundreds of dollars extra for the priveledge of hauling around yet another electronic device. Those days are over friends. Any newer phone does the job quite well. As for lasting a long time on a charge. Super. The technology IS impressive, but I charge my phone every couple of days and it does the job. And when it is all said and done, I get to carry ONE(1) device in my pocket that does it all.