Test Results
PCMark Vantage Results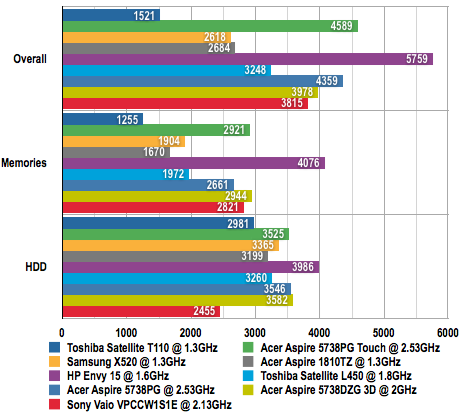 Longer bars are better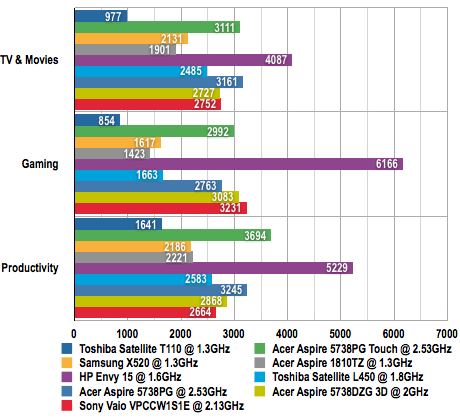 Longer bars are better
PCMark Vantage Battery Life Test Results

Battery life in Minutes
Longer bars are better
COMMENTS
@AC 14:53 GMT
Educational software designed to run under 32 bit XP will run fine in windows 7 so no need for XP emulation.
DO NOT...
...FEED THE TROLL!
Budget VAIOs
Not sure why Reg is so surprised by budget VAIOs. This isn't the first. Their NW, AR and FW series has always been affordable too. It is just their high end VAIOs tend to get more coverage.
Anyway good notebook. My mate bought it last week and it is pretty darn good value, has a good build quality (quite unlike cheap HPs and Acers) and can play most games.
But it's a sony
which means that within 2 years when the power brick fails, Sony will have stopped selling them and you will be tempted to buy a cheap nasty replacement from ebay (which only has a 2 week life expectancy).
Likewise a replacement battery from sony will set you back three quarters of the price of a new laptop with specs better than your current vaio.
The only sony product I like is the PS3 because it has ongoing support (only because they make more money from the online store and the game licensing than they do the physical hardware).
Cheap and nasty
i was looking at one of these, but the case plastic is thin and it looks cheap, glad i have a Ford Mustang, well worth the extra money.