What ever happened to storing pics with electron cannons?
Blue Blue's digital photo beam
Electron cannon!
IBM's Almaden laboratory in Silicon Valley had previously worked on system using a similar photo-storage concept for the CIA during the 1950s to store the agency's sizable library of microfilm documents. IBM peddled the idea to the Atomic Energy folk and they liked it. IBM was offered a $2.1m contract for two machines: one at the Lawrence Livermore National Lab and the other at Lawrence Berkeley National Lab. Later, two more systems were ordered for the National Security Agency and one for the Los Alamos National Lab.
The IBM 1360 had four main units: the data controller, the photo-digital recorder, the photo-digital reader, and the cell file and control. With more cell file units, a system could be expanded to store about two trillion bits of data.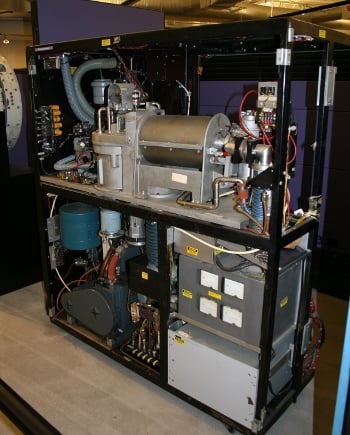 Photo-Digital Recorder unit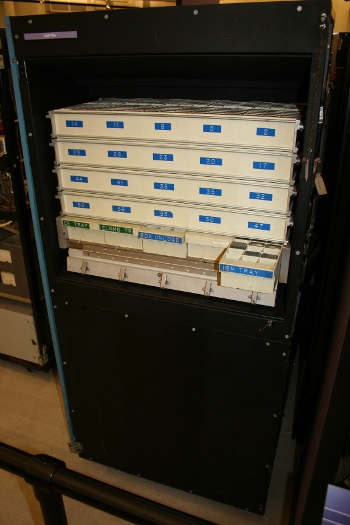 Cell File and Control unit
Inside the knickknack-cabinet-looking cell file and control unit was stored data written on small pieces of high-resolution photographic film called "chips." About five million bits (~0.59MB) could be burned into a single chip, each one measuring 1.3 x 2.7 inches (3cm x 6.86cm).
Data was recorded on the chips using a concentrated beam of electrons shot from tungsten filaments in the turret of the Photo-Digital Storage system's internal electron gun. Individual blank chips were positioned in a vacuum chamber, then data sent from a host computer was recorded by sweeps of the beam across the chip surface. Dark and clear spots scored on the chip corresponded with binary ones and zeros. Each chip was divided into 32 frames containing 300 lines with 300 bits per line. The 1360 would record data one frame at a time at a rate of about a half million bits per second.
The electron beam-painted chips would then be developed inside the machine using developer, stop, and fix chemicals stored in the recorder unit. After processing, the chips were packed into protective plastic "cells," (which are about the size of a pack of cigarettes) and sent to the storage unit's cabinets by way of a pneumatic blower system made for two-way travel.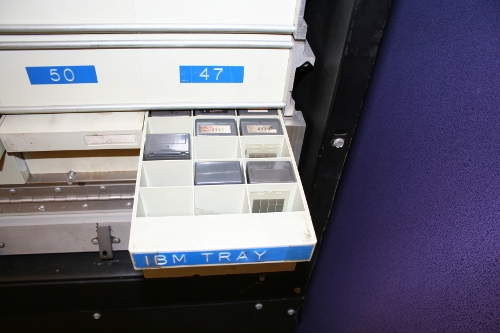 Inside the cabinet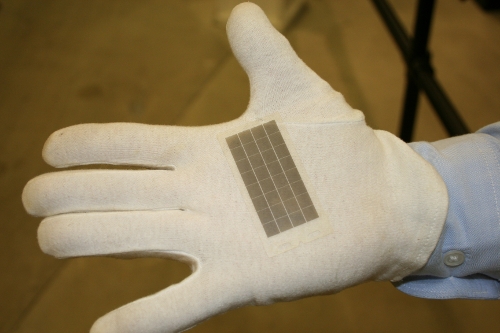 Host in the cell
When data was read, it was sucked from its cabinet into a reader station. A robo-arm then held the cell in front of a scanner which would process the bits.
Sponsored: Minds Mastering Machines - Call for papers now open