Asus unboxes latest Eee Box
Dual-core Atom plus Ion
Asus has broadened its Eee Box range with the addition of a dual-core Atom-based mini-desktop.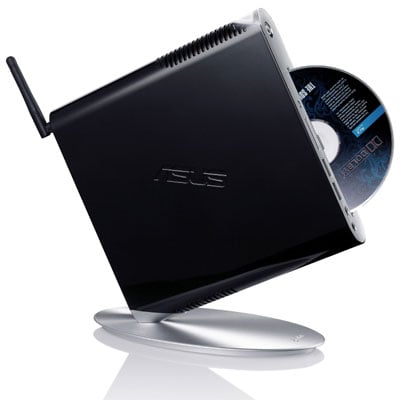 Asus's Eee Box 1501: Nvidia Ion plus dual-core Atom
The new Eee Box 1501 incorporates Intel's dual-core 1.6GHz Atom 330 CPU and Nvidia's Ion integrated chipset.
Windows 7 Premium comes pre-installed on the machine, which can take up to 4GB of DDR 2 memory – although 2GB is the standard – and has a 2.5in 250GB Sata HDD inside.
The 193 x 193 x 39mm machine might make an ideal media centre for your living room. To that end, it is fitted with an HDMI port to connect it to an HD TV.
Given Asus' claim that the machine is "50 per cent quieter than traditional desktops", movies shouldn't be ruined by Xbox 360-style mechanical roarings.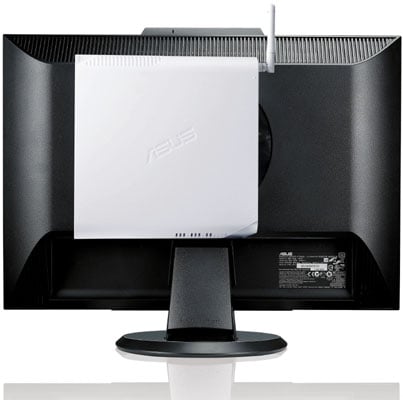 The PC's TV mount is optional
An integrated IPTV player also futures on the mini PC, and a remote control is thrown in for, well, remote operation. Bluetooth isn't supported by the Eee Box 1501, though 802.11n Wi-Fi is.
Asus' Eee Box 1501 is available now in black and white body colour options, priced at £340 ($567/€372). ®
COMMENTS
not bad
however, stick in the crucial 256 Gb SSD drive in there and a blu-ray optical reader and i think we have ourselves a deal.
Looks good but..
I have been researching these things recently because I want a media PC for the lounge. This looks very good but I think I'll be getting an Asrock Ion 330 BD http://www.asrock.com/nettop/overview.asp?Model=ION%20330-BD - same price as this EEE but with a Blu Ray drive. It has no OS which is a minus point because I would probably want Win7 but I'd give it a go with Ubunto before deciding on Win7 (I have Win7 on the other computers in my house).