What about 'product X' – the advert and specs say it can receive terrestrial HD?
There are some set-top boxes, tuners for PCs and even a few TVs which claim in their specs to receive terrestrial HD. At the time of writing, none of those is compatible with the system that will be used in the UK, though they should work with terrestrial HD broadcasts in France and a few other countries. If an advert says a product works with freeview HD, the most charitable interpretation is that they mean 'free-to-view HD terrestrial broadcasts in countries using DVB-T'.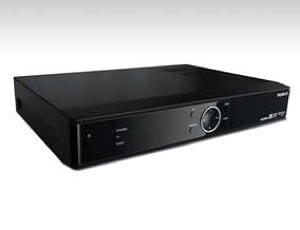 Humax's upcoming Fox-HD-T2 Freeview HD set-top box
When will Freeview HD products be available?
There may be very limited supplies around the end of this year, but we expect that most of the main manufacturers will unveil their 2010 product ranges early in the new year, and will include models compatible with Freeview HD then, including integrated TVs, set-top boxes and DVRs.
What technologies are being used for HD in the UK?
Two technologies are being introduced to terrestrial broadcasting for Freeview HD. The first is the H.264 - aka AVC, or MPEG 4 part 10 - video codec. This can be used for both HD and SD pictures, and is much more efficient than the MPEG 2 codec used by Freeview at the moment. H.264 is already used for satellite HD services, and for terrestrial HD in other countries.
The second technology is called DVB-T2, which is a brand new transmission method which the UK will be the first country to deploy. It's this that means that current equipment will not be able to tune into the Freeview HD service, as all current terrestrial products use DVB-T, rather than DVB-T2.
Why are we the only people using DVB-T2?
We're the first, but other countries are planning to roll it out too. The NorDig group, which sets specs for the Nordic countries, has drawn up a common receiver specification based on DVB-T2. Tests are underway in Sweden, and the construction of a Finnish HD DVB-T2 network is due to start this year. Serbia and Slovakia are both also planning DVB-T2 services.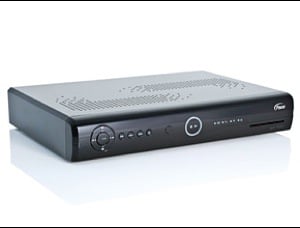 Pace has shown off a prototype Freeview HD box, perhaps not unlike its TDC685 cable STB (pictured)
Can an existing receiver be upgraded?
No. DVB-T2 isn't a question of firmware. It requires compliant tuner modules which receive the broadcasts and feed the transport stream data to the rest of the system. It's much more complex than DVB-T, and as the tuners use dedicated silicon, they can't be upgraded. A DVB-T tuner won't make any sense of a DVB-T2 signal, no matter what software the rest of the system has.
The H.264 codec requires new hardware too, in most cases other than general purpose PCs. Set-top boxes rely on custom decoding hardware to do the hard work at a reasonable price, and most current ones just understand MPEG 2 at standard definition.
COMMENTS
I'll get back to you...
For the full technical details of the change, since I don't have them in my notes, I shall have to go back to one of my BBC engineering sources again - I'd rather be completely right than attempt to paraphrase from memory and make a hash of it, if we're going to get into real technical nitty gritty, but my recollection is that it's something to do with PAFF/MBAFF that caused issues with some PC codecs.
It's not, of course, the first time that software developers have skimped: look at the split NIT problem, which, in essence, could have been avoided by coding to the specs, which always allowed for multi-part tables. It crashed quite a few boxes because they were coded instead on the assumption that the single part NIT in use at the time was how it would remain.
DVB-T2 will provide 67% higher bitrate in the UK.
@Mage "The Neotion is a stop-gap solution for Countries with some DVB-T TVs that do MPEG2 and have launched DVB-T MPEG4 SD TV, New Zealand, Estonia, Ireland, France. About 20 countries."
"The Neotion "CAM" does however work with Irish test transmissions, but not on all models of TVs."
Neotion does not support HE-AAC audio that is used in Denmark, Norway and will be used in Sweden, Finland shortly.
HE-AAC audio is part of the Irish spec. too. The Irish tests are, however, currently being broadcast using MP2 audio.
@Mage"Frankly I'm sceptical about the claimed 60% saving of DVB-T2 compared with DVB-T"
But the PSB-3 DVB-T2 HD multiplex will broadcast with 40.2 Mbit/sec from December 2. The other DVB-T muxes will have a bitrate of 24.1 Mbit/sec. 40.2/24.1 = 1.67 = +67%.
This is not just theory - its a proven fact.
The 30% was known to be to low right from the start of the DVB-T2-TM (the technical workgroup) - just not by how much.
Lars :)
one more day and counting
just a reminder incase you forgot
one more day before winterhill goes live, and counting
still no kit to buy or play with, sad.
PR disaster
Incompetent regulators with no feeling for consumer sentiment and complicit cynical manufacturers of unupgradable hardware (some of which they even have the audacity to market as "green" technology) have contrived to create a PR disaster. Millions of recently upgraded licence payers are going to feel hoodwinked and will say "screw Freeview HD - I'm not pissing more money up the wall, I'm going to wait till Freeview XH3D comes out". And that will probably happen within 5 years.
For now all the looser-vision shopping channels and unnecessary "+1" channels should be switched off to make enough space for proper channels to be broadcast in HD using the DVB-T standard.
EPG encoding
The video will be unencrypted; non-compliant receivers will still be able to tune into it. Yes, they'll have no broadcast EPG - but then, plenty of PVRs and PVR software manage to work without one anyway, retrieving information from various online sources.
Personally, I would have imagined that most of the people capable of making something like Myth work would find it simple enough to set up an online EPG feed. With programmes in the clear, and only the EPG data encrypted, you'll be able to tune in, add net-sourced EPG and you'll have everything you need to record - just as Windows Media Centre and many other programs (and even the sacred Tivo) have managed for year, without an OTA EPG.
And as it's the OTA EPG that will contain the meta-data, rather than some artefact of the video streams themselves, what exactly is the problem? Other than the fact that you won't pick up last minute schedule changes or over-runs, you'll have a functioning PVR.
It seems to me that the merest whiff of the word "encryption" has made a lot of people panic and assume they won't be able to do this - but it should be perfectly possible.
Yes, only approved PVRs, get the EPG, and there may be content restrictions (just as there already are on Freesat - one copy of an HD show to Bluray, for example, unlimited copies in SD), but those don't seem to be causing major hassles for Freesat, frankly.
There is no encryption planned or proposed on Freeview HD. And nothing that's been proposed will stop users of non-approved equipment with an alternatively sourced EPG from recording what they want, when they want.