Erotica 09: Bit limp, but crowds still up for it
I'll have what she's having
About the only truly new product to grace the stands was the "sqweel", a rotating variable speed wheel with multiple pink tongues attached. According to its inventor, Trevor Murphy, "most ladies like it on medium speed".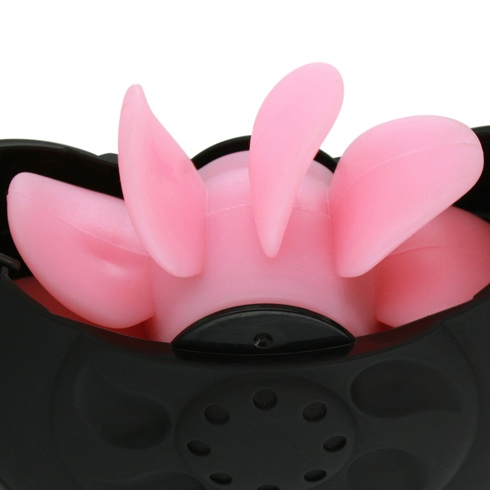 In a TMI-tastic admission he may yet come to regret, he added: "My girlfriend turns it up to top speed for the last 30 seconds, and then goes off like a rocket".
Other obvious trends were the presence of fewer publishers, and fewer purveyors of DVD erotica or dedicated sex channels for home viewing. It is not clear whether this is the effect of the recession – or the internet.
On the other hand, women's porn director Anna Span was there and in clearly triumphant mood. She told The Register that since her victory over the British Board of Film Censorship in the issue of female ejaculation "the floodgates had opened". Perhaps, in the circumstances, this was not the most delicate of metaphors.
Erotica is not finished, not by a long chalk, but it is beginning to look a little worn. While that may in part be due to recession, it may also reflect the evolution of the marketplace for sexualities. Special interest groups – from LGBT to BDSM – are all increasingly running their own events.
These are more amateur in the true sense of the word than Erotica, but because they come from within the community concerned, such events have a heart and soul – a sense of fun – that seems now to be lacking at Erotica.
As hopes of an economic upturn in the next year grow, now could be a very good time for the organisers of Erotica to re-evaluate and take stock – with revamp and relaunch to follow next autumn. ®
Sponsored: Minds Mastering Machines - Call for papers now open