Android 2.0 debuts on touchscreen tablet
Vega set for CES unveiling
Manufacturer Innovative Converged Devices (ICD) has released the specifications for a sleek and sexy touchscreen tablet onto which it plans to install the Eclair edition of Google's Android OS.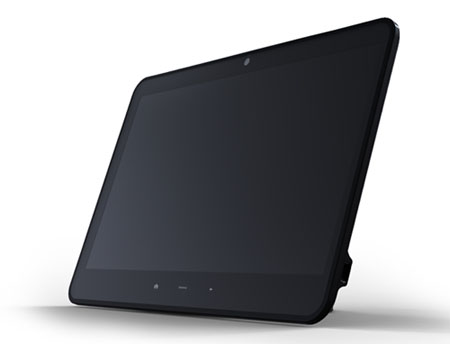 ICD's Vega will run Android 2.0 and come in 7in, 11in and 15in screen sizes
Vega measures 373 x 254 x 16mm and sports a gorgeous 15.6in, 1366 x 768 resistive touchscreen display. The gadget's intended purpose isn't clear, but ICD said Vega's features extend to music, gaming and on-demand web video.
Given that Vega can also be rested against an angled magnetic docking station, Register Hardware thinks it would make the perfect web-connected small screen for a living room corner, kitchen or study.
Speaking of web connectivity, it's sad to see that Vega doesn't support 802.11n – just b and g. ICD said that 3G connectivity will be an optional extra on Vega, although Bluetooth 2.1 will be included as standard.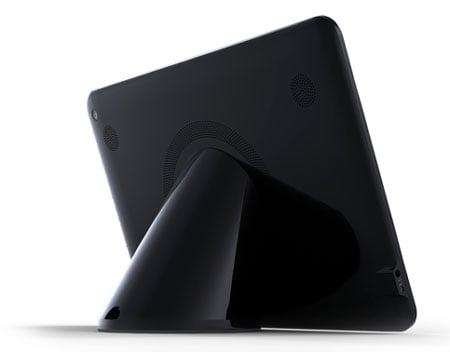 Use Vega for music, video, gaming and on-demand web-v
The user-facing 1.3Mp webcam should see Vega become your easy-access webcam of choice, while integrated internal speakers could also see it used as a handy alternative to your home stereo. The 3.5mm headphone jack does seem a little unnecessary, though, but we're not complaining.
It's still unclear which media formats Vega will support, but ICD said that data will be stored on Micro SD cards of up to 32GB.
ICD is also keeping pretty tight-lipped about what powers Vega, stating only that the Android device includes one of Nvidia's Tegra "computer-on-a-chip" processors and 512MB of DDR memory.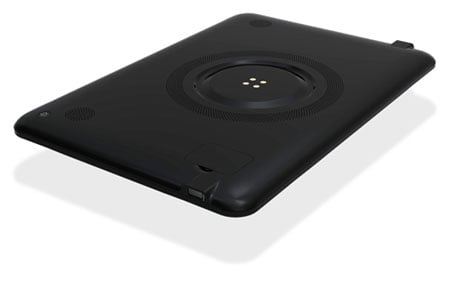 Use Vega as a tablet or magnetically dock it to a stand
Vega will be officially unveiled at January's CES show in Las Vegas, where ICD said it will also display 7in and 11in alternatives. European sales will start during "the first half of 2010", Vega promised, but possible prices haven't been released. ®
COMMENTS
RAM
Why only 512MB of RAM? Manufacturers can buy DDR2 at $10/GB, surely they could have put in 2GB? After all, it's not uncommon to see a browser using up several hundred MB of RAM for average browsing.
Wow
I think we just glimpsed the future. Using PC to browse then internet etc? - sooo pre-2010
Who's have thought that the future belongs to electronic picture frames!
Looks like an interesting device..
..but I could never buy anything from "Innovative Converged Devices". May as well call themselves "Leveraging Impactful Paradigms Across The Piece Going Forward" or something equally nauseatingly pointy-haired.
(not enough coffee, couldn't come up with a rude acronym, sorry)
Nice,
Hmm, I bet it'l make a lovely remote for an MC setup, and i'm thinking face down i can rest my cup/plate/rolling mat on it!
I wonder how well it will VNC into my work network, , I may never need to leave the sofa again!
WANT ONE NOW!!!
Pretty Please!!! Looks gorgeous in its simplicity and Android should be great on it - assuming they've done a proper job in getting the Android Market etc working on it.