Quantum's small tape libraries get big
At least a little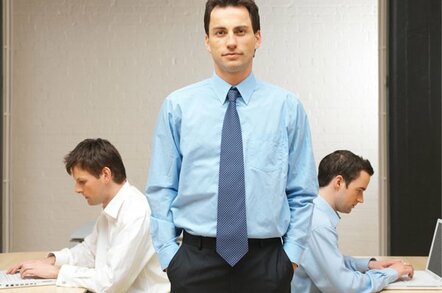 Quantum has entered the small tape library market with products that provide more than the everyday 2 and 4U boxes offered by everybody else.
One manufacturer - BDT - makes the 24- and 48-slot entry-level LTO4 tape libraries made by Dell, HP, IBM, Overland, and Sun. Quantum has decided to forego OEM'ing the BDT boxes and has instead developed its own pair of low-end libraries, offering a maximum of 40 and 80 slots in either a 3U or a 6U rack unit.
The Scalar i40 has 25 to 40 slots and up to two LTO4 drives. There are 5 import/export slots and both Fibre Channel and SAS host interfaces. The larger i80 has from 50 to 80 slots, 10 import/export ones and up to five drives. The boxes come with the maximum slot count, of course, and customers buy a capacity upgrade to switch unused slots on.
If customers want a bigger library then they have to move up to the i500 with up to 18 drives and 400 slots. Both the i40 and i80 are customer-installable and support AES-256 encryption of tape contents. Quantum would suggest using the i40 for 2 - 4TB of full backup data and the i80 for 4 - 8TB. Use the i500 for 8 - 22TB and the high-end i2000 for requirements beyond that.
SpectraLogic makes its own low-end library, the T50e. It is a 4U unit with 10 to 50 LTO4 or LTO3 slots and 1 to 4 drives. These characteristics place it at the top end of the user needs serviced by the i40 but only meeting the entry level range of the i80.
The i40 tape library is available now from Quantum and its channel, and pricing starts below $7,500 MSRP. The i80 will be available in the first quarter of 2010, with prices starting at less than $9,400 MSRP. More information here. ®
Sponsored: Minds Mastering Machines - Call for papers now open