Dirty, dirty PCs: The X-rated picture guide
Horror beyond human imagination
Of course, we also have evidence of indigenous creatures making themselves right at home inside people's PCs. John Warren says he worked on this one last week, and explains: "All the little brown things you see in the spider webs are dead roaches and the black specks poo."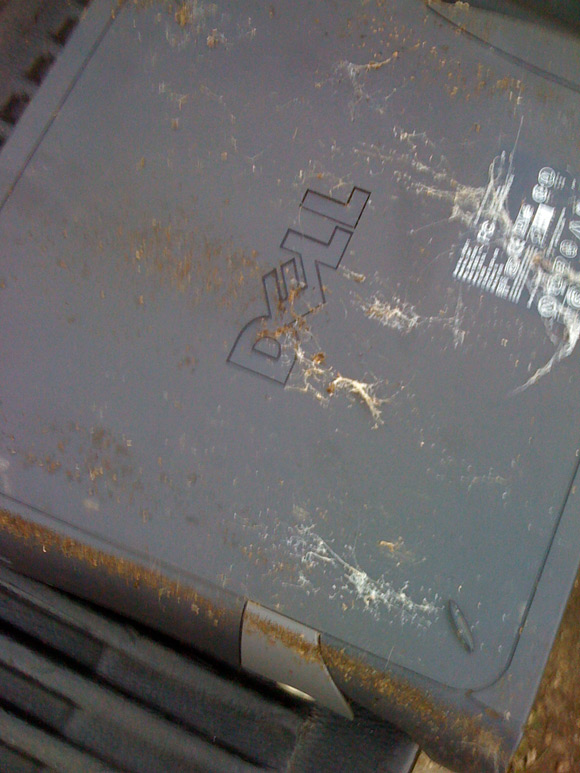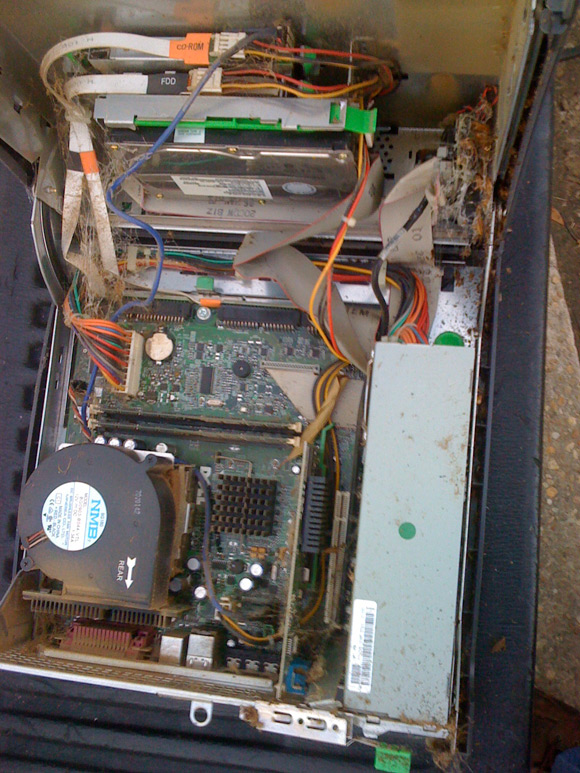 Crikey. Arachnids were also to blame for the somewhat slow running of this basement-based PC, captured by Sarah Millin: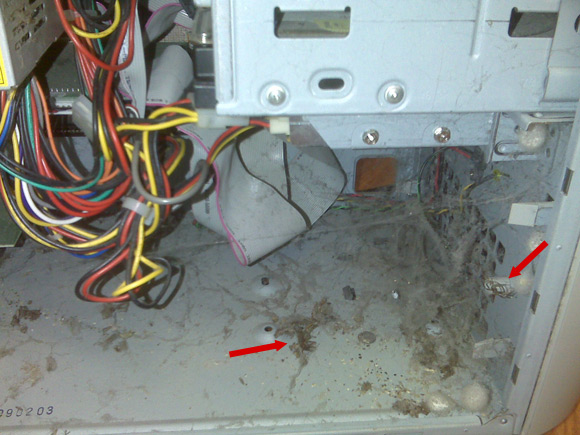 Eddie Abbot may have that trumped, though, with a live eight-legged critter probably none too pleased about his imminent eviction: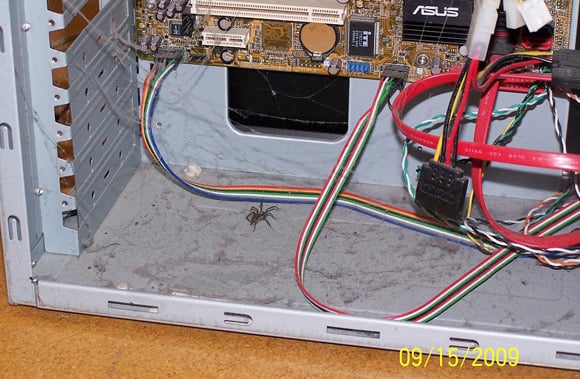 Sponsored: Application managers: What's keeping you up at night?