Overland languishes in intensive care
Bleeding cash still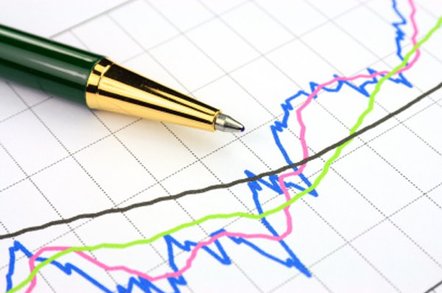 There were signs of hope for the ailing Overland Storage last quarter, but these have been comprehensively dashed by the latest results. Can it still be saved?
For its first fiscal 2010 quarter revenues were $19.3m, substantially down on the year-ago quarter's $32.3m, due to a combination of the recession and customers' reluctance to buy product from financially-stricken Overland. There was a net loss of $3.7m, which was substantially better than the year-ago quarter's $6.9m due to heroic cost-cutting and business efficiency increases.
It has negative cash flow and no unused sources of liquidity, but due to a share sale earlier this month which should generate $3.7m, now has $7.7m of cash and cash equivalents, enough to fund operations for 12 months unless a major upset happens. That gives CEO Eric Kelly's made-over executive team a year to rescue the company.
The basic trouble the team face is that tape is declining and seems set to continue declining whilst the disk-based saviours are either useless, stunted or still starting up. Tape products generated 44.3 per cent of revenues in the quarter, down from 52.2 per cent a year ago, with HP still representing 25 per cent or so, and set to decline heavily.
Service and spare part revenues totalled 40.1 per cent, up from the year-ago quarter's 7.5 per cent, meaning that Overland is still heavily and emphatically dependent on tape products. Just 14.9 per cent of revenues come from company saviour candidates, the disk-based products, down - down damn it - from 19.8 per cent a year ago.
REO disk-based protection products made up 3.7 per cent of revenues; they were seven per cent a year ago. The ULTAMUS drive arrays contributed a derisory 1.4 per cent, down from 2.1 per cent a year ago. This product line has the smell of death hanging over it. CEO Eric Kelly persuaded Overland to buy Adaptec's Snap Server division and that product line is the major disk-based product revenue earner, 9.8 per cent compared to 10.7 per cent a year ago. It was supposed to bring in $80m a year, $20m a quarter - instead, this quarter it produced less than $2m. Staggering.
Summing up, declining NEO is undisputed revenue king, ULTAMUS is a dog, REO is stunted and shrinking, and Snap Server needs a great boot up its backside to fulfil its potential. For now tape revenues are everything and Jillian Mansolf's sales and marketing team has to go all out to shift these boxes, including the new NEO automated tape libraries. The revenue hopes have to be pinned to NEO and Snap Server.
Meanwhile there has been a reassessment of research and development priorities, with the focus for new products being on storage area network (SAN) and network-attached storage (NAS) products. It looks like Snap Server is going to become a combined iSCSI and NAS product platform.
Kelly has talked a great talk to get his new executives on board and have investors buy the new shares. Contract manufacturing with Foxconn is off to a good start, but generally speaking his executive hero hires have not yet had time to justify their salaries, bonuses and share options.
This quarter's 10Q SEC filing has laid bare Overland's make-or-break state. Everything now depends upon its sales people and channel convincing customers to buy NEO tape and Snap Server disk products. No pressure, sales guys. ®
Sponsored: Minds Mastering Machines - Call for papers now open