Morgan Computers: Your memories
Cheap PC flogger of all our hearts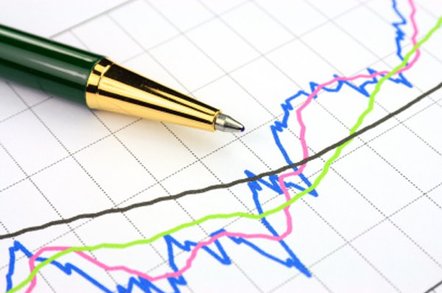 Last week's coverage of the shuttering of Morgan Computers, the mini-chain of cheap computer dealers, sparked memories of first computers and other odd bits of kits from you lot.
Bertie Bassett remembered:
In the days before ebay Morgan was the place to get end of line kit and much much reduced prices - I've visited both their London and Brum stores (when I was in the area) and it was like walking into a timeslip - generally older stock but some interesting bits and pieces and I reckon I probably bought 3-4 items over the years. Remember buying a pre-cursor to flash drives - 2gb of diskspace stuck into a PCMCIA card format - toshiba IIRC and it felt like a bargain at 40 quid or thereabouts when had been going for 100 or more pre-Morgan. Staff were great - really knew their stuff and seemed to be enthusiasts rather than wage slave monkeys you get at high street stores nowadays. The flyer always got a good browse too, but surprised it doesn't seem to have made it into my email in-box. anyway I guess rents for Oxford street etc are just too expensive for a low-margin, low ticket items so that's probably the end of the stores, but nice to see the website will still be running!
Another anon commented:
When they were in Tottenham Court rd they were always one of my favourite windows to browse, not least as they had such an eclectic collection of kit. There was always some interesting oddity such as the large pile of powerful Metz CT60 flashes with lead-acid battery packs that appeared at one time, probably a job lot from a modernising paper.

Their prices were excellent and I bought a fair bit of kit from them over the years, particularly when I was a student.
So what went wrong?
Jonathon Green reckoned:
In one word.

Ebay...

Morgan is where the trade used to go to offload out-of-date, obsolete, just plain unfashionable, refurbished, returned, surplus, second-hand or sometimes even scrap stock. Nowadays they're either doing it either direct or through people with much lower overheads and sadly operations like Morgan just can't compete with an ebay traders margins.
While an anon asked:
No, but seriously... what's happened here? What exactly is wrong with the idea of buying last season's model at a very reasonable price, rather than sending the stuff to landfill? What could possibly be greener than that (apart from making everything to order, rather than guessing at volumes and making for stock)?

Thank you and best of luck to those who made Morgan what it was, and to those that brought it down: may you burn in hell.
But another anon questioned this:
Another comment already pointed out that HP used to sell their refurb/surplus kit through Morgan *and* through HP's own eBay shop. The HP shop is still there but hasn't been active for a year or more, and no one else on eBay seems to sell the "official HP Renew" (factory refurb) stuff.

So I'm less than 100% convinced that eBay is behind this.

A desktop for £200? A half decent one? Where, other than HP Presario from Morgan 12 months ago?

Are HP really capable of managing their volume business so well that they're now reliant on make-to-order rather than make-to-stock? Even Dell can't do it right, otherwise you wouldn't see the various "Dell overstock" places around...
Peter was even more distraught, titling his comment "Another piece of my life gone".
I've bought lots from Morgan, from camera's (my first digital), through laptops, PC's, memory, hard-disk and DVD recorders and GPS devices.

I'm seriously upset by the demise of one of the first places I would go to to get a good price for slightly out-of-date but perfectly usable kit. I guess that the PC manufacturers are moving to build-to-order, so there are not the remainder stock that Morgan could shift so well.

I can't believe that whatever happens, the website will remain the emporium of gadgetry that it was.
So is there still room for a computer dealer based on the Richer Sounds model? Let us know below. ®
Sponsored: Minds Mastering Machines - Call for papers now open