Sony Ericsson Satio 12.1Mp cameraphone
Ready to take on iPhone, Pre, Hero etc?
The Satio's screen is a 3.5in, 360 x 640 touchscreen. It's resistive rather than capacitive, so bang go clever multi-touch features such as pinching to zoom into Google Maps or into your images. The touchscreen is accurate, though, if a little over-glossy for our tastes.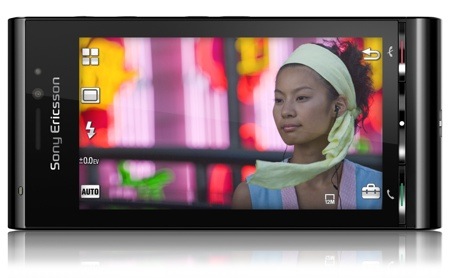 The display is superb
More importantly, the screen is stupendously bright – our review unit came with iPlayer and YouTube apps installed and, a few artefacts aside, it worked superbly. The ability to watch iPlayer in widescreen on the bus is particularly good.
If your Satio doesn't come with iPlayer installed, you can get it – the Satio runs a heavily-skinned and touchscreen-optimised version of Symbian Foundation, the newly open-source incarnation of what was Nokia's S60 platform. While this will appal S60 refuseniks, it's good to see a consumer phone with professional flexibility. For instance, it comes with DataViz' RoadSync for connecting to a Microsoft Exchange server, bolstering its email appeal.
The operating system works well. Inevitably, it's disappointing compared to current touchscreen champs such as the iPhone, Hero and Pre, but while we used it, it resolutely failed to crash, and remained responsive even with a few applications running.
It isn't perfect, though. Our main bugbear is how difficult it is to type. The Satio greets every touch of the screen with a little buzz of useful haptic feedback, but that doesn't make typing any easier. The full-screen Qwerty keyboard, which looks so useful on paper, is actually very difficult to type accurately on. The keys are only about 7mm wide, and there's no on-board dictionary to help guess what you were trying to type.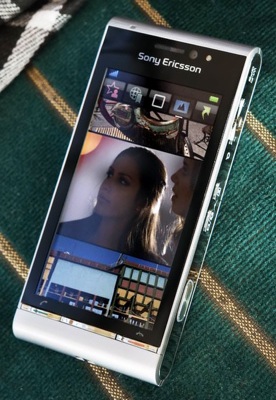 Haptics included
The Satio doesn't even add apostrophes to words such as "isn't" or "here's". So while it's fine for bashing out a text message from the pub, trying to write an email of a few lines or more is teeth-grindingly frustrating.
Sponsored: Minds Mastering Machines - Call for papers now open