GTA IV updates coming to Windows?
Screenshot signals PC edition of TLAD
PC gamers look set to gain access to Grand Theft Auto IV's downloadable episode updates, if a Games for Windows Live (GWL) screenshot is anything to go by.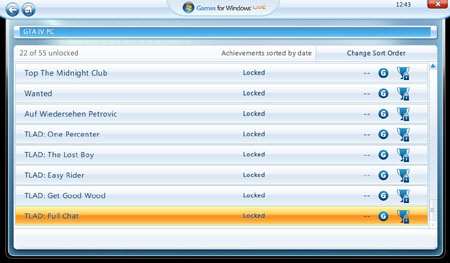 GTA IV's downloads are currently only available on the Xbox 360
Source: GTA Net
A screenshot of GTA IV's achievements page on GWL has appeared online. It lists five of the achievements available in The Lost and Damned - the first of GTA IV's two downloadable updates, both of which are currently only available on the Xbox 360.
Microsoft signed a deal – thought to be worth $50m - with GTA's developer, Rockstar, to ensure that only Xbox 360 owners could download the updates.
It has never been announced if the deal with Microsoft is time-limited, but Register Hardware is sure that it wouldn't have been hard for Microsoft to expand its exclusive deal across to Windows.
Sorry, Sony! ®
Sponsored: Minds Mastering Machines - Call for papers now open