HTC Tattoo
Cut-price Googlephone for the masses?
Call quality proved decent enough, with the Tattoo's speaker delivering clear, distinct vocal tones. The Tattoo can look for a GSM/GPRS/Edge signal in all four bands, but it's limited to the 900MHz and 2100MHz bands for HSDPA 3G/WCDMA. Email proved easy to set up, too, with most accounts only requiring email address and password to become active.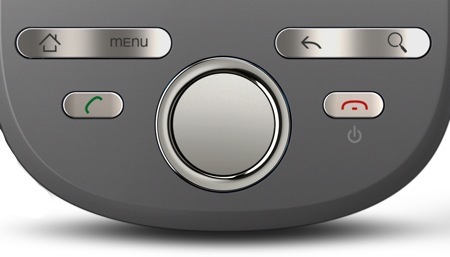 You usually only see navpads on HTC's Windows Mobile phones
You can integrate social networking functions just by setting up accounts with clients which you can download from the Market. The new People app merges Facebook and Gmail contacts so your friends' Facebook pictures appear in your contacts book, and the Sense UI includes options to display your Facebook updates and Twitter feeds on individual home pages, which is a nice touch.
We were slightly disappointed by the browser, but only because Android 1.6 doesn't appear to have added anything to its functional but not terribly exciting basic predecessor. You still have to press and move the screen before the zoom buttons appear, but you can have up to four windows open at once, and copy and paste text. There's also a quick sharing option that allows you to pass on pages via email, Facebook or Twitter.
The 2.8in screen is a little on the small side for extended video viewing and isn't as sharp as the one on HTC's Hero. There also seemed to be a bit too much screen lag, which suggests that the 528MHz Qualcomm processor might be a bit lightweight to handle all of the Tattoo's possibilities.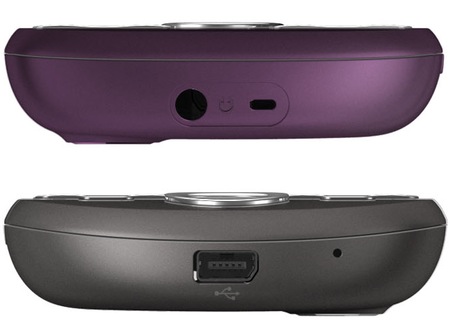 At least the ports are standard: 3.5mm for headphones, mini USB for wired connectivity
You can view MPEG 4, H.263, H.264 and WMV9 files but, disappointingly, not AVI. You can stretch widescreen movie clips to fit the screen, which drops the quality a little, but makes viewing easier within the compact dimensions.