HTC Tattoo
Cut-price Googlephone for the masses?
The Tattoo does, however, come with the version 1.6 of Android - aka 'Donut' - which adds a few features to the 1.5 'Cupcake' release - though it's not up to 2.0 standard. The phone also incorporates HTC's Sense user interface.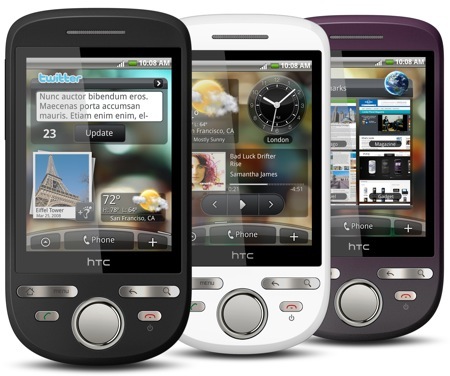 The neat Sense UI has time-specific home screens
Sense comes with seven home screens - you brush sideways to access each of them - to which you can add any combination of application and shortcut widgets from the main menu and from the ever-expanding Android Market, which has acquired a new, cleaner look.
You can now also use "scenes", which allow you to have different groups of widgets for different days or times. So you might set one for the working week, for example, with your business apps to the fore, and another for the weekend, when you can focus on social networking and music.
There's also a new search box which allows you to find keywords throughout all your apps and memory. A handy battery usage indicator tucked away in the "About Phone" section of the menu shows which apps have been draining your battery's power, with percentage ratings of just how much juice each has been using.
There have been a few tweaks to the camera software too though, now that we've mentioned it, it should come as no surprise that the 3.2Mp camera is less than stunning. HTC has yet to produce a camera that can rival more sophisticated models from the likes of Nokia or Sony Ericsson. In its favour, the Tattoo's snapper is quick to start - about three seconds - and can deliver a maximum picture resolution of 2048 x 1536 pixels, as well as offering geotagging and a timer.
But there's no dedicated shutter button on the side, no flash, no autofocus and not a lot else.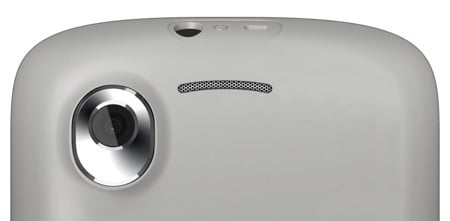 With no flash or frills, the 3.2Mp camera doesn't fail to disappoint
Android 1.6 brings a new digital zoom bar at the side of the screen and an onscreen switch for quick changing between still and video modes, plus a quick gallery link. Picture quality is OK, but there's not a great deal of depth, it doesn't handle dark scenes very well, and bleaches out too easily in bright sunlight.