HTC Tattoo
Cut-price Googlephone for the masses?
Review Android smartphones are fast losing their novelty status as more manufacturers get to grips with Google's open source operating system and go the widget way, often developing their own individual take of the basic style. Motorola and Samsung have been recent converts - with their Dext and Galaxy, respectively - but Taiwanese firm HTC was the first, and has been churning out variations on the theme with steady regularity.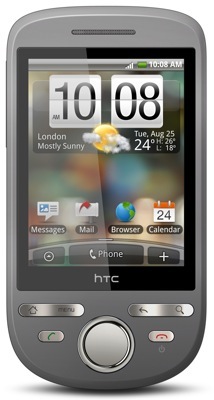 HTC's Tattoo: Android for the mainstream?
The Tattoo marks a change of positioning for HTC, since the handset aimed very much at the mid-range, and is the cheapest Android yet. It seems to have sacrificed remarkably little in doing so, since it comes with HTC's popular Sense user interface, HSDPA 3G, Wi-Fi, GPS and a 3.2Mp camera.
The Tattoo breaks with the tradition established by HTC's previous Androids by forsaking the distinctive style of the likes of the Magic and the Hero with their quirky little chin. Instead, HTC has here opted for the more classic look of HTC's Windows Mobile handsets. Beneath the 2.8in, 240 x 320 touchscreen sits a circular navpad, a control mechanism not usually seen on Android handsets, and certainly not HTC's.
Measuring just 106 x 55 x 14mm, the Tattoo is compact - it weighs 113g - and in its basic form comes in all-business grey. HTC offers a neat opportunity for personalisation, though, with a range of alternative covers in a variety of colours and styles, as well as the option to design your own and order it online from www.tattoomyhtc.com. It'll set you back around £13 for each cover plus a further £3.50 for postage.
The display and probably marks the handset's biggest 'get it downmarket' cost saving. It's resistive, rather than capacitive, and so it's less sensitive to the difference between brushes and presses. It's not terrible, but the difference in ease of use compared to the Hero is very noticeable.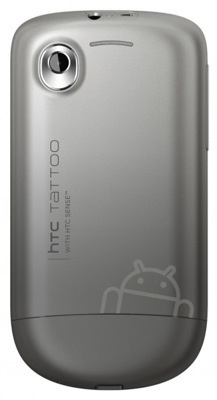 Funky, yoof-friendly styling
The onscreen keyboard is a particular letdown. It's cramped and difficult to use in portrait mode, but turning the handset on its side automatically flips you into landscape and a massive improvement in usability. The keys are still on the small side but even though haptic feedback and optional sound - as well as word prediction and spelling correction - helps with accuracy, the screen alignment on our test sample seemed a little out of whack, leading to more mistyped keys than we're comfortable with.
Sponsored: Minds Mastering Machines - Call for papers now open