GlideTV Navigator
The control every media PC must have?
Review While hooking up a PC or nettop like the Acer Aspire Revo or Asus Eee Box to that huge flat-screen telly in your lounge for a spot of media playback or light web browsing is undoubtedly a Very Good Idea, the elegance of the set up usually takes a bit of a knock when it comes to controlling the thing.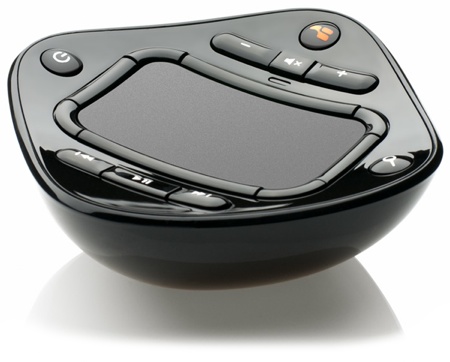 GlideTV's Navigator: leaves one hand free to hold a pint... or whatever
Yes, there are plenty of media PC-friendly wireless keyboards about but hunching over one of those in your sitting room is hardly the epitome of relaxation or style. The alternative is a fully fledged media PC remote control but they tend to look like someone has tried the cram the flight deck of an Airbus onto a Sky remote.
Enter US start-up GlideTV with its Navigator, a gadget which has been designed with two aims: to look the part when sitting on even the most painfully modern of coffee tables and to allow for comprehensive, eyes-on-the-screen-not-on-the-remote, single-handed control of your home theatre PC.
Aesthetically, GlideTV has hit the bullseye. Looking more like a smooth black object d'art ashtray than a remote, the Navigator and its charging cradle are visually very appealing. A fair bit of thought has gone into the basic design too. For instance, the contact points on the charger and controller are been laid out in such a way that whichever way round you place the controller on the base they mate up.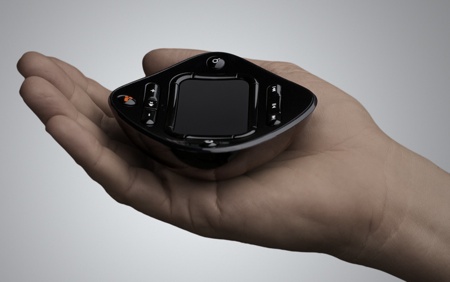 Not huge, either
GlideTV doesn't state a weight for the Navigator but whatever the figure, the device sits in a sweet spot between knowing you have something in your hand and not feeling any strain no matter how long you hold it for or in what position. It's comfortable to hold too, despite the lack of any overt ergonomic design.
Sponsored: Minds Mastering Machines - Call for papers now open