Legless woman falls onto Boston train tracks
Narrowly avoids becoming literally legless, CCTV shows
A Boston woman who'd evidently had a very, very robust session on the sauce narrowly escaped becoming literally legless last Friday after falling onto the tracks at the city's North Station: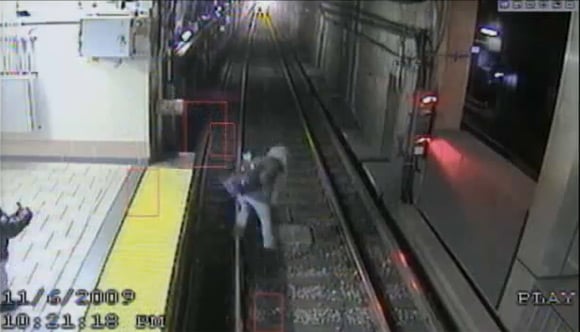 Mercifully, rather alarmed fellow passengers were able to alert the driver of an oncoming train, who pulled up short with some hard braking: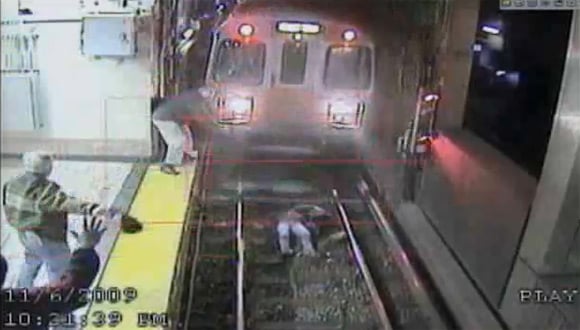 In case you're wondering just how drunk you have to be to get youself almost squashed by a train, check out the sensational CCTV footage from local TV outfit WCVBtv.
For added entertainment, there are alternative CCTV views here and here.
And yes, we gather smoking isn't allowed in the station either, so we look forward to seeing the rap sheet for this one. ®
Sponsored: RAID: End of an era?