HP scores SMB storage hat-trick
Disk, DAT and the other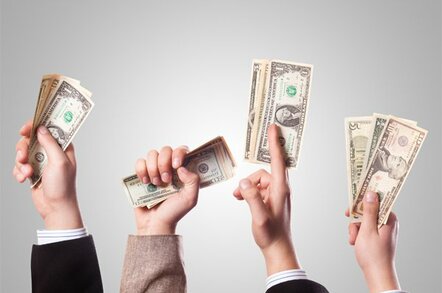 HP is improving its small and medium business data protection with better snapshot, virtual tape library and physical tape products.
Its LeftHand Networks P4000 small/medium business (SMB) storage area network (SAN) products will get application-integrated snapshots. The array software uses Microsoft's Volume Shadow Services (VSS). An array admin can use the P4000 GUI to signal that a snapshot needs to be made of a volume. There is no need to for admin staff to quiesce the application itself, according to HP, as the P4000 array software takes care of this, carries out the snapshot, and then starts the app again. App users might notice a transient blip in, for example, Exchange service as this is carried out, but that is all.
HP's Disk-to-Disk (D2D) backup product is being given a file interface so it can be viewed as network-attached storage (NAS) by applications. HP says customers no longer need to licence virtual tape library software and can use the product to reduce their reliance on tape if they wish.
On the other hand, if they like, trust and use tape and intend to go on using it, then HP is introducing its latest SMB tape drive, the DAT320. This is HP's 320GB 8mm backup tape product - the latest DAT format - and it holds twice as much data as the current DAT160 product. A DAT320 tape holds 160GB of raw data and its naming convention assumes 2:1 data compression. Tandberg Data announced its Sony-manufactured DAT320 drive last week but HP makes its own drive. The drive and format have the same advantages as Tandberg's product. ®
Sponsored: Minds Mastering Machines - Call for papers now open