PMR heads for areal density limit
Industry dithers over what's next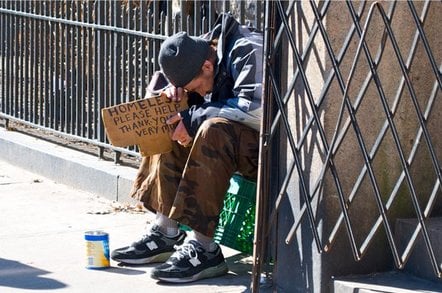 Current perpendicular magnetic recording (PMR) for hard drives is going to reach its areal density limit, and it looks like the industry has not yet decided on which candidate technology is going to replace it.
PMR reaches its limit when the magnetised area is so small its north or south pole state can be flipped by random heat fluctuations and changing the recording layer's chemistry to prevent that makes it much harder to write and read bits. There are two ways around this.
Heat-assisted magnetic recoding (HAMR) says go with the changed chemistry and heat the bit before writing data so that it is, temporarily, easier to change its magnetic state. It means adding a laser heating element to the write head.
The other way is to use existing recording media chemistry more or less but add an insulating ring around the bit so that it becomes relatively more impervious to heat-induced changes or other influences from the surrounding media layer. This is called bit-patterned media (BPM) and las an allied technology to layout tracks more precisely called discrete track recording (DTR).
It appears Seagate is more in favour at this stage of HAMR, whereas other suppliers are not so partial.
Steve Pereira, the EMEA head for Hitachi GST, says his company is looking at both BPM and HAMR possibilities and hasn't decided which to choose yet.
In conversations with Stifel Nicolaus analyst Aaron Rakers, Xyratex, which makes test equipment for hard disk drive suppliers, has said it sees a 2-year roadmap to 800Gbit/sq in with PMR, which is currently passing the 500Gbit/sq in level. That would roughly mean that today's 500GB capacity hard drive would then hold 800GB and a 3.5-inch 4-platter 2TB drive would store 3.6TB. After 800Gbit/sq in a change to either BPM or HAMR is needed to push areal density further and increase platter capacity.
Xyratex sees a post-PMR technology coming into place in the 2014/2015 period. Currently it is seeing a 60 per cent compound annual growth rate (CAGR) in storage HDD areal density, but this will slow to 20 per cent CAGR in the 2011/2012 period. ®
Sponsored: Minds Mastering Machines - Call for papers now open