French cheer on €11.6m heist security guard
Tony Musulin: Tu es mon icône!!
A French security van driver who last week disappeared with €11.6m has earned himself an internet round of applause from his impressed fellow countrymen.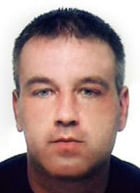 Tony Musulin, 39, made off with 49 sacks of notes he and two colleagues from Loomis security had just picked up from the Bank of France in Lyon on Thursday morning. His co-workers "briefly stepped out of the van to run an errand", AFP explains, and Musulin apparently seized his chance.
The vehicle was found abandoned three hours later. Musulin hasn't been seen since, and reportedly emptied his bank accounts and apartment prior to the heist.
Musulin's former girlfriend told French TV that her partner of 11 years was "very careful with money", adding: "His life was his job and sports and he liked to stay home in the evenings."
While police probe "a possible Serbian or Croatian connection" and reports that Musulin may be somewhere in the former Yugoslavia, delighted Facebook groups are raising a glass to the fugitive, with one fan enthusing: "Tony !! Tu es mon icône !! Bravo !! On est tous avec toi !!" ®
Sponsored: Are DLP and DTP still an issue?