Nokia N86 8Mp cameraphone
The serious snapper's smartphone?
The N86's mechanical-shutter 8Mp camera is, of course, the star feature. When other phone makers are touting 12Mp models, Nokia is being more restrained, bargaining on photography buffs knowing that the megapixel count isn't the only part of the story. It also hopes they'll appreciate the way a mechanical shutter - which gives the sensor a blast of light to work with rather than an over time average sample, and enables shutter speeds of up to one thousandth of a second - will make for better pictures.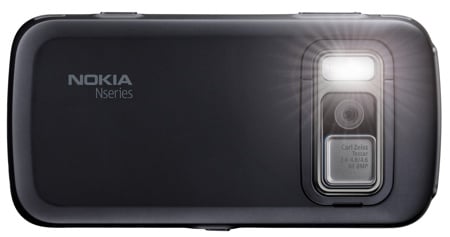 Why no Xenon flash, Nokia?
Slipping down the camera's cover activates the camera within two seconds, switching the screen automatically into landscape viewfinder mode. The camera button utilises a regular two-step autofocus-then-shoot system, and it works quickly and efficiently. Shots are snapped without any noticeable shutter lag. Processing time is pleasingly rapid.
Nokia has included a decent number of photo adjustment options, although not as many as you'll find on high-end cameraphones from the likes of Samsung, LG and Sony Ericsson. There is a very neat panorama shot mode, though, which uses the phone's accelerometer to help line up the consecutive shots, and there are a good selection of scene modes for various shooting conditions.
The macro close-up setting can deliver sharp short-range shots, though aiming the autofocus precisely can be tricky with the large autofocus 'frame' in the viewfinder image.
The results from the camera are excellent for a mobile phone. Shots are crisp, with plenty of fine detail and great definition. Colour rendition is very impressive too: colours are vibrant and natural in a variety of shooting conditions. The auto metering system seems to adjust quickly to variations in light, producing high quality images.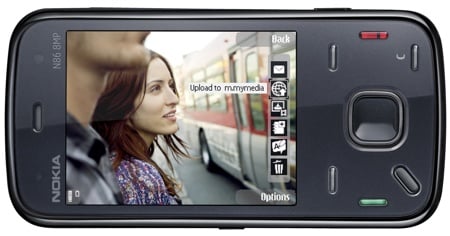 There are few control options than other high-end cameraphones offer
Low-light shooting is reasonable too, the twin flashes providing strong illumination over a few metres - Nokia suggests a 3.5m range. Serious snappers will surely be annoyed that Nokia has built in LED light sources rather than xenon flashes, but the N86's flash doesn't make a bad stab.
Sponsored: Minds Mastering Machines - Call for papers now open