El Reg's LHC visit - Deleted Scenes
'An impossible machine that could not be built'
Proton beams? Check. Superconductors? Check. Enormous robots? You're spoiling us, now
Engineer Dr Tadeusz Kurtyka explained a few of the issues in constructing the LHC, not least the fact that its 6,000 massive superconducting magnets - which have to be chilled within an ace of absolute zero to function - each shrink by nearly 5cm as they are cooled down to operating temperature, making it tricky to say the least to construct a 27-km ring of them.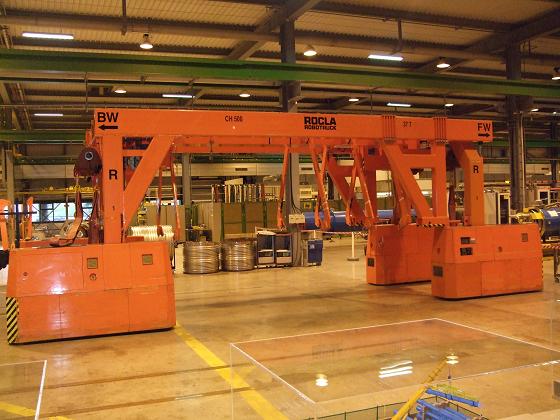 Proton beams, superconductors, liquid helium and enormous robots.
Kurtyka explained that reliability issues become outrageous when most of the equipment is unique and has only just been invented, and there are thousands of items whose failure would be catastrophic. If each magnet is merely 99.99 per cent reliable, for instance, one will probably fail each time the machine is used.
Even once you have thousands of super-reliable cutting-edge machines and have worked out a way to deal with them shrinking, cooling etc, they must all be carefully lowered down one of a few shafts and shipped along kilometres of narrow tunnel to their final resting places. Special robotic vehicles are used for this, as humans would cause too many crashes in the narrow confines of the main tunnel.
Sponsored: Minds Mastering Machines - Call for papers now open