El Reg's LHC visit - Deleted Scenes
'An impossible machine that could not be built'
The Large Hadron Collider - the gigantic underground double-barrelled particle cannon assembled by top boffins deep beneath the Franco-Swiss border - is to start up again "around the 20th" of this month. Not only is the LHC tremendously cool (quite literally) in its own right, it's also the focus of a global hypercomputing grid of tremendous potency, giving us an excuse to go and visit it this week.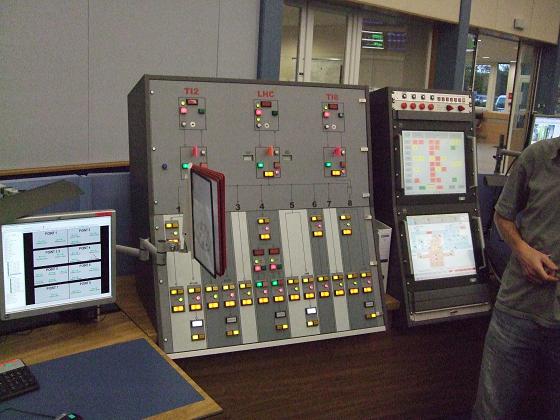 Do not spill your tea on this.
Sadly the Collider is now largely chilled down to firing temperature, and parts of it are already having test beams fired along them, so it's now pretty difficult for visits to get down into the various underground caverns and tunnels containing the actual good bits. Even the CERN boffins have to undergo a retina scan to get down there now, we were told, for security and radiation-safety reasons. ("It has to be a live eyeball, too", according to our hosts.)
As a result we don't have any first-hand pics of the underground bits. Nor did we manage to sneak down there anyway, get zapped by a freak blast of krenon-rays or something and acquire mysterious mutant powers or turn green and swell into a enormous monster journalist able to crumple up impertinent press officers like paper cups.
Sponsored: Minds Mastering Machines - Call for papers now open