Is this the world's dirtiest PC?
Reader snap reveals Quatermass-style horror
We're obliged to reader Danny Lee for forwarding evidence of what appears to be a Quatermass-style lifeform, which has attached itself to a PC and pretty well explains why the thing had ceased to function: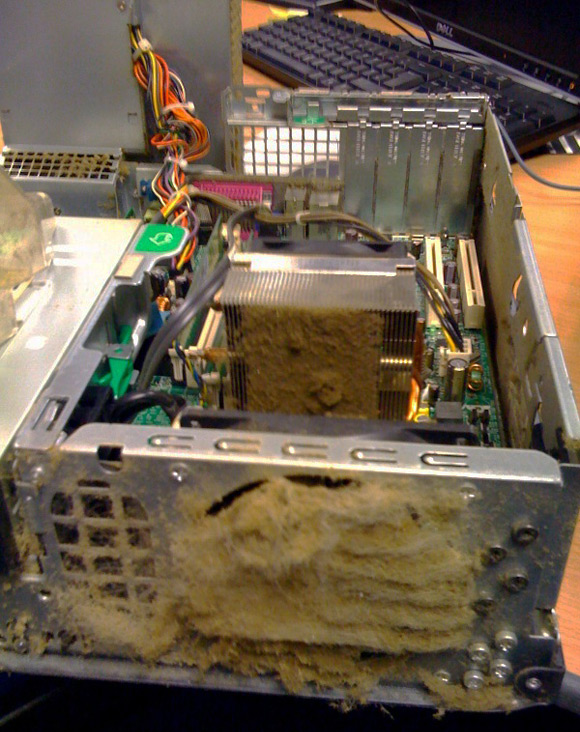 Chilling stuff indeed. Anyone out there who has experienced The Invasion of the Ventblockers is urged not to approach the creature without first firing up a flamethrower, and to forward photographic proof to me right here. Be vigilant. ®
Sponsored: Are DLP and DTP still an issue?