Mandriva flashes its small aggressive penguin
It's Linux for 2010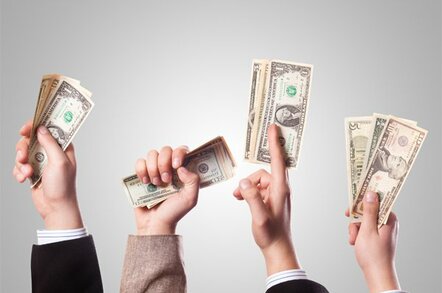 The end of year race to update product names has begun in earnest, with Mandriva becoming one of the first to launch a product with 2010 in its moniker.
The Paris-based Linux outfit flagged up Mandriva Linux 2010 last night. If that's too much of a mouthful for you, you can just stick with the codename, Adelie.
The big push is Smart Desktop technology, which the team says comes from a "European research project".
Apparently the desktop is now "tasks oriented", allowing users to organise data such as mails, docs and images, and add notes, comments and tags. "This is an exclusivity for Mandriva," apparently.
At the same time, Mandriva claims improved boot time, and three new designs, with community members contributing another 11.
Both KDE and GNOME are integrated. The package also includes Firefox and Open Office, as well as Xserver,1.6.5 and VirtualBox 3.0.8.
The PowerPack Version, which includes additional goodies and support will cost you €59, plus €10 for the box set, or €5 for the slim pack DVD - though you'll be waiting till the end of the month for it to arrive. The One and Free versions can be downloaded. More info here http://blog.mandriva.com/2009/11/04/mandriva-linux-2010-is-out.
The outfit is pitching the latest release as fast and attractive, and some might be forgiven for thinking that the codename - Adelie - is part of this saucy image. Those in the know will realise, of course, that the Adelie is a small and particularly aggressive penguin. ®
Sponsored: Minds Mastering Machines - Call for papers now open